July 14, 2017
The DaNa Facility and The Asia Foundation this week launched a three-year programme to improve business competitiveness in Myanmar. Central to the programme is the Myanmar Business Environment Index (Myanmar BEI), an initiative that will identify constraints to business, recommend improvements to the regulatory environment, and raise awareness of opportunities to reform the business environment.
Surveying businesses across the country's states and regions, the Myanmar BEI will diagnose and evaluate local business environments and streamline regulatory practices to facilitate private sector development. The BEI team will also work to remove bureaucratic obstacles and reduce the scope for policy manipulation.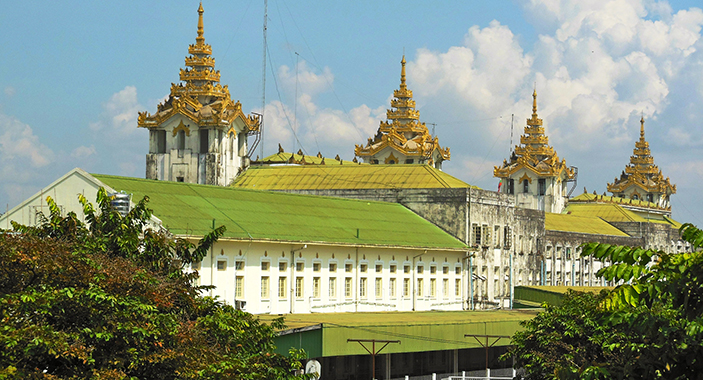 The DaNa Facility is funded by the U.K. Department for International Development and implemented by DAI to support inclusive economic growth in Myanmar, where the private sector is acknowledged as critical to long-term economic prosperity and stability.
"For many Myanmar micro, small, and medium enterprises, the first engagement with government is at the township level, whether this involves business registration, tax collection, or inspection of a business," said Kim Ninh, Myanmar Country Representative for The Asia Foundation. "To improve the business environment, a better understanding is needed of the aspects of local economic governance that facilitate or restrain day-to-day business activity."
The Myanmar BEI will build on similar indices undertaken by The Asia Foundation in Vietnam, Indonesia, Sri Lanka, Bangladesh, Cambodia, and Mongolia. For example, Vietnam's Provincial Competitiveness Index—implemented under USAID's Vietnam Competitiveness Initiative from 2003 to 2013 in a collaboration between The Asia Foundation, DAI, and the Vietnam Chamber of Commerce & Industry—has become a trusted mechanism that played a powerful role in reforming the domestic regulatory environment faced by foreign and domestic enterprises.
"Achieving sustainable and inclusive economic growth requires a better business environment in each of Myanmar's states and regions," said Peter Brimble, Team Leader. "The Myanmar BEI will provide businesses and policymakers with insights into how to support such environments." The Myanmar BEI will also reinforce the newly formed state and region investment committees' efforts to develop investment promotion strategies.
The project will involve nationwide surveys in years one and three, with extensive outreach and dissemination in years two and three.