February 02, 2018
DAI has been selected as one of five holders of the U.S. Centers for Disease Control and Prevention (CDC)'s International Technical, Operational, and Professional Support Services (ITOPSS) III contract. ITOPSS is a five-year, indefinite delivery/indefinite quantity umbrella contract designed to help the CDC respond to unpredictable global health priorities across a wide range of countries through the rapid selection and deployment of qualified experts.
The technical, operational, and professional services that ITOPSS calls for include designing, implementing, managing, and evaluating CDC global health programs in areas such as HIV/AIDS, infectious diseases, global disease detection, neglected tropical diseases, emergency response, global health protection, and global health security. Typical assignments include providing technical assistance, support, training, and education.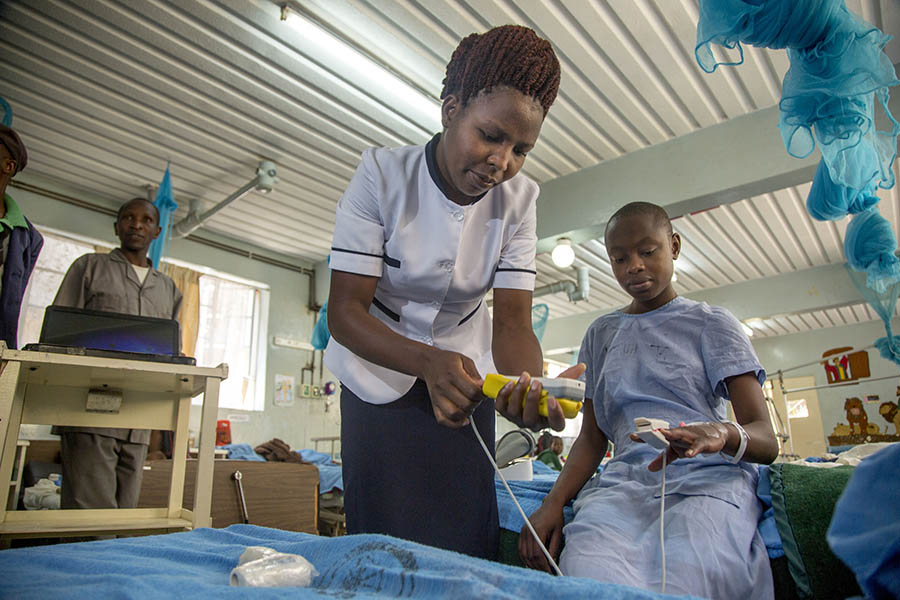 "We are honored by this opportunity to help the CDC fulfill its global health mission," said Chris LeGrand, President of DAI Global Health. "ITOPSS III enables us to leverage our team's experience and global footprint to deliver proven management systems and high-quality personnel to the CDC."
DAI's global health team and its regional and local partners have the technical skills and local knowledge to deliver comprehensive health solutions while responding to issues across the gamut of ITOPSS technical areas. Our approach leverages nonhealth resources in DAI's environment, economic growth, governance, and post-conflict stabilization sectors to save lives and achieve health improvements all over the world.
In June 2017, DAI joined forces with Health Partners International (HPI). HPI, which has delivered more than 200 health projects in 40 countries over two decades, offers particular strengths in immunization, nutrition, malaria and other communicable diseases, sexual and reproductive health, family planning, and maternal, newborn, and child health. In September, the firm announced a strategic affiliation with IntraHealth International, which has particular expertise in HIV/AIDS, reproductive health and family planning, maternal and child health services, and digital health innovation.
DAI's partners on ITOPSS are Karna, Tulane University, Emory University, and Columbia University's ICAP program.
For more information and to look for opportunities to participate as an expert consultant in this work, please follow us on LinkedIn and send your information to [email protected].