Vietnam—Urban Energy Security (VUES)
The Vietnam Urban Energy Security activity (VUES) comes as Vietnam stands on the cusp of an energy revolution: dramatic increases in investment in solar and wind energy, electric cars and motorcycles, and batteries domestically and across Southeast Asia demonstrate real potential for uptake. As Vietnam grapples with the need to meet its energy needs in the near term while simultaneously meeting its Nationally Determined Contributions under the Paris Agreement, the development of the nation's eighth Power Development Plan offers a new opportunity to promote renewable energy.
In tandem with these national-level considerations, VUES supports the U.S. Agency for International Development's investments in Vietnam's energy sector by driving engagement down to the city level, complementing existing programming such as the Vietnam Low Emission Energy Program in alignment with USAID/Vietnam Country Development Cooperation Strategy, the USAID Private Sector Engagement Strategy, and Vietnam's Journey to Self-Reliance.
VUES promotes the deployment of 400 megawatts of advanced and distributed energy solutions in urban centers, ranging from solar panels and storage batteries to energy-efficient vehicles. DAI will be raising at least $600 million, from private and public sources to meet the project's energy goals.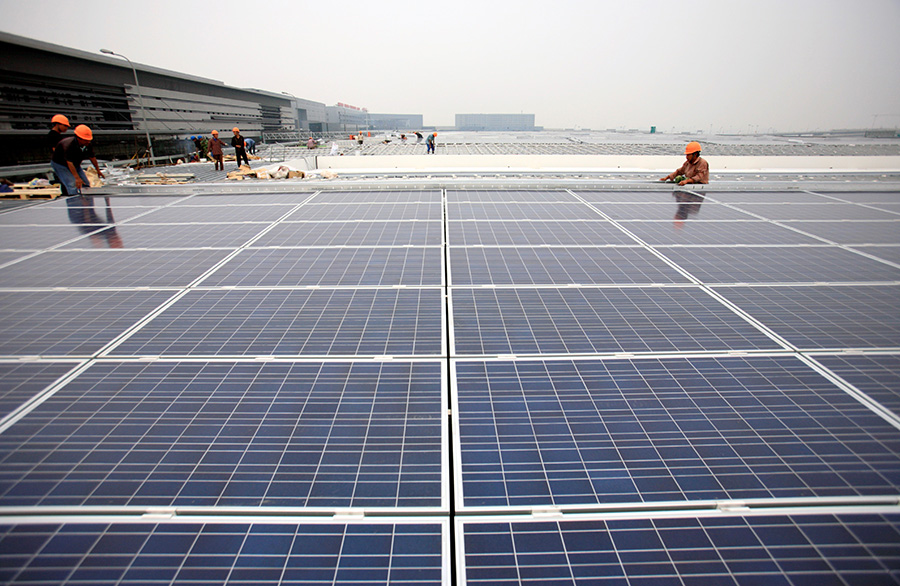 Sample Activities
Use challenges and prize competitions to engage private sector actors with innovative ideas—for technologies like energy storage to smooth demand "peaks," rooftop solar, energy efficiency, or electric public transit—by funding pilots and proofs of concept.
Use blended finance approaches for new energy project development.
Mobilize public and private sector investment for the deployment of advanced, distributed energy systems.
Select Results
Supported the Vietnam Electricity Corporation (EVN) to conduct a utility technical and financial impact analysis of various rooftop solar deployment scenarios, evaluate rooftop solar systems in its electricity distribution network, and build EVN's capacity to mitigate adverse impacts to the grid.
Organized a workshop, with the National Renewable Energy Laboratory (NREL), for more than 145 participants from the Ho Chi Minh City and Da Nang Departments of Industry and Trade, Electricity of Vietnam, the cities' agencies, and grid operators to study the financial impact of rooftop photovoltaic development to utilities.
Hosted a workshop with the U.S. Development Finance Corporation (DFC) to orient more than 50 clean-energy project developers to the DFC, and connect them with financing opportunities.
Launched its first Innovation Challenge Fund request for proposals in June 2021. This round selected four innovative, clean distributed energy solutions, suitable for application in industrial plants and commercial buildings, and one innovative mobile application that helps households to monitor and save on electricity bills.
x
RELATED CONTENT:
This project supports Turkey in its efforts to establish industrial pollution prevention and control approaches.
Read More