Pakistan—Consolidating Democracy in Pakistan (CDIP)
A historical moment for Pakistan, the 2013 elections saw the country's first democratic transfer of power from one civilian government to another. In light of the upcoming May 2018 elections for the National Assembly, it is crucial that the success of 2013 is not only replicated, but consolidated and strengthened to help ensure long-term, stable democracy in Pakistan. Furthermore, the fact that political power remains highly centralized and concentrated among a small group of elites as well as the 2013 election results being contested by one of Pakistan's largest political parties highlight the importance of holding accountable and widely accepted elections in 2018.
To support this aim, the U.K. Department for International Development (DFID)-funded Consolidating Democracy in Pakistan (CDIP) programme is working to increase the capacity, accountability, and responsiveness of Pakistan's political institutions leading up to, and beyond, the May 2018 elections. The CDIP team provides technical assistance to the Election Commission of Pakistan to improve its oversight of elections and helps members of parliament and political parties to better represent and respond to the needs of their constituents. In addition, the program works with civil society groups to increase the participation of Pakistani citizens in the policy-making process, with a particular focus on engaging women, youth, people with disabilities, and ethnic and religious minorities.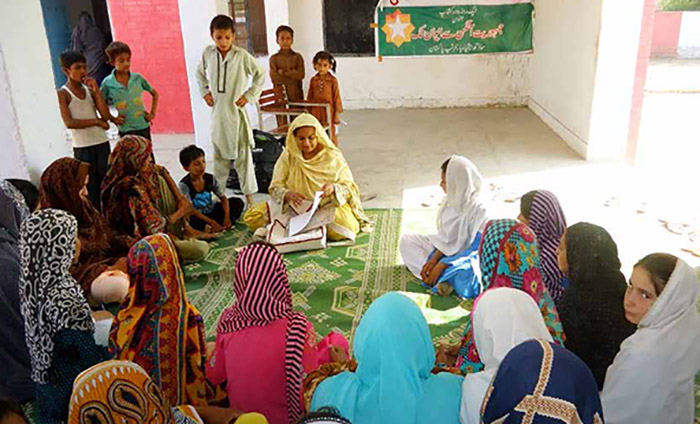 Sample Activities
Support civil society groups to expand voter registration, electoral participation, and election observation.
Build the communication and legislative drafting skills of key parliamentarians to help them more effectively represent their constituents.
Engage with groups representing women, youth, and other marginalized populations to encourage their participation in policy debates and advocacy efforts.
Select Results
Held an event with 150 participants to observe 2017 International People With Disabilities Day. The event served as a platform for the Election Commission of Pakistan to inform the PWD community about steps taken to accommodate voters with disabilities.
Organised a National Dialogue about closing the gender gap in Pakistan's Electoral Rolls. The dialogue opened with an expert briefing on the current situation, followed by a moderated roundtable by on key challenges and barriers to women's voter registration, and a dialogue on policy recommendations to close the gender gap in electoral rolls.
x
RELATED CONTENT:
The Khyber Pakhtunkhwa Governance Program (KPG) assists the provincial government and civil society organizations to improve local government service and better serve citizens.
Read More