Indonesia—Jalin
While Indonesia has made significant progress toward key development goals, including greatly reducing child mortality, maternal and newborn deaths in Indonesia occur at higher rates compared with neighboring countries, particularly among poor and vulnerable populations. Among the reasons: insufficient policy and budgeting for reproductive health, an over-concentration of health workers in urban areas, and poor road access to rural health clinics.
The U.S. Agency for International Development (USAID)'s Jalin program assists the Indonesian government as it promotes locally led solutions for preventing maternal and newborn deaths and extending health services. The program's name—Jalin is Indonesian for "intertwined"—reflects its mandate to support Indonesian government solutions in partnership with local communities and government units. Jalin's approach brings together diverse stakeholders to co-create solutions, followed by technical assistance and seed funding to scale up promising new ideas and activities.
The Jalin program operates under six core principles: establish co-creation platforms; use a whole-of-market, systemic approach; support systems operating at scale; ensure sustainable results; generate and disseminate useful information and evidence; and reach the poorest and most vulnerable people.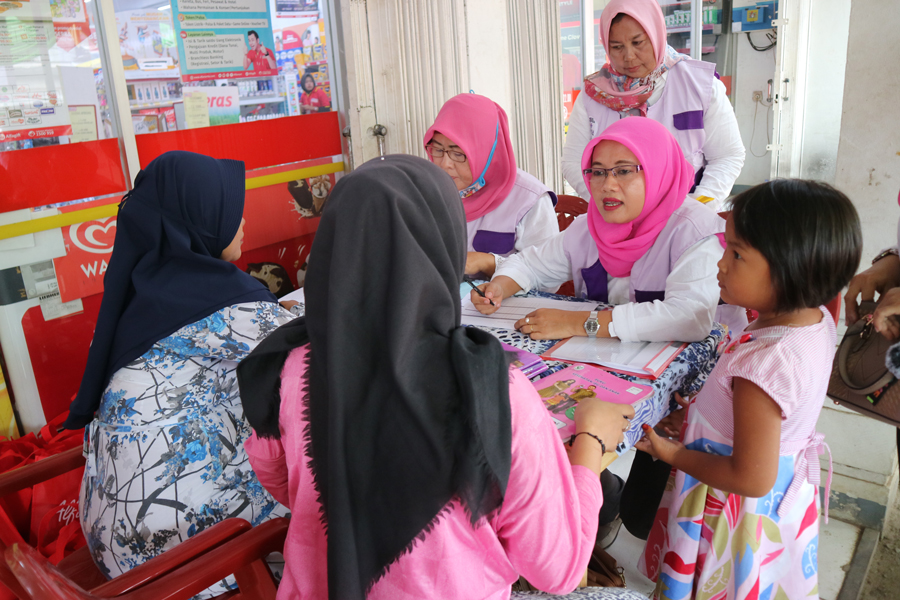 Sample Activities
Map and group locally-supported solutions and screen for plausibility, scalability, and sustainability, including for delivery through both market and public systems.
Bring solutions under the Indonesian government's high-level strategic framework, complementing them with national-level actions to ensure wider learning, broader ownership, national replication or adaptation where feasible for further scaling-up, and potential private sector investment.
Spotlight potential solutions in the Indonesian government's strategic intervention areas, including community engagement and empowerment, increased access to antenatal care, improved facility readiness for maternal and newborn healthcare, and strengthened monitoring, evaluation, and accountability mechanisms.
Select Results (Year One)
Gathered and synthesized local data on maternal and newborn mortality.
Disseminated evidence synthesis to major stakeholders—notably the Indonesian government's transfer of evidence across local, provincial, and national health practitioners and officials.
Established the Multi-Stakeholder Advisory Body and Provincial Steering Committees to provide advice, support, and guidance to the project's implementation.
Engaged stakeholders in the co-creation process to define problems and develop solutions that have the potential to be scaled and sustained in six provinces and at the national level.
x
RELATED CONTENT:
The Health Pooled Fund, supported by multiple donors, focuses on successfully strengthening health systems and delivering essential health services in South Sudan.
Read More