November 22, 2022
The Fleming Fund project in Pakistan has been selected as the winner of a global antimicrobial resistance (AMR) stewardship prize by the AMR Industry Alliance, one of the world's largest coalitions of private-sector diagnostic and pharmaceutical companies seeking to curb AMR.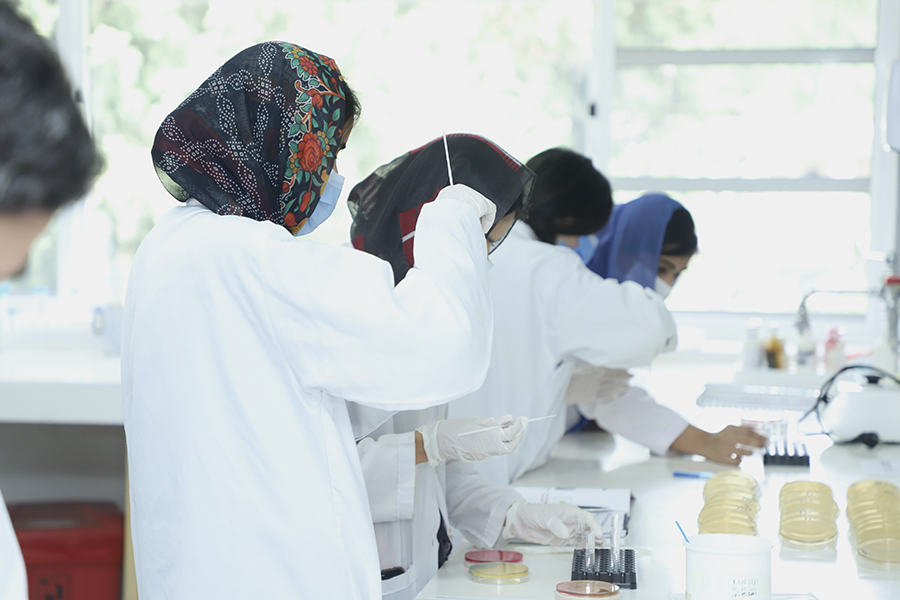 Photo: Fleming Fund Pakistan.
The prize, awarded annually by the Swiss-based alliance, recognizes innovative and scalable approaches to AMR stewardship (actions that promote responsible drug use) in low- and middle-income countries. The two winners this year have been awarded 10,000 Swiss francs each.
In winning the award, DAI, the Fleming Fund's implementing partner in Pakistan, was recognized for its clinical engagement program in six hospitals. Clinical engagement in AMR stewardship improves responsible drug use by encouraging doctors to order laboratory tests before prescribing antibacterial drugs for patients. The project also runs infection prevention and control initiatives in hospitals to improve basic hygiene and sanitation measures that reduce infections.
DAI's Dr. Qadeer Ahsan, Acting Team Lead for the Fleming Fund Country Grant in Pakistan, said the prize money will help further develop staff working on the clinical engagement program. "We are very honored to have been awarded the AMR Industry Alliance Stewardship Prize. DAI and Indus Hospital Health Network have been working with public sector hospitals across Pakistan since 2020. We've seen an increase in laboratory testing for patients, before doctors diagnose and prescribe, across these facilities."
The Fleming Fund is a global grants program helping to tackle antimicrobial resistance (AMR) in low and middle-income countries around the world. The program is managed by the United Kingdom's Department of Health and Social Care, in partnership with Mott MacDonald, the Management Agent.
"Healthcare professionals are literally on the frontline in the campaign for the responsible use of antibiotics and they need our support to ensure these remarkable medicines will be available for future generations," said Bob Fryatt, International Health Lead at Mott Macdonald. "We're proud of the work that DAI and the Clinical Engagement Program are doing on AMR across Pakistan's health system."
The Fleming Fund focuses on low- and middle-income countries because they are expected to bear the heaviest consequences of the spread of AMR. AMR is often referred to as the "silent pandemic" and is predicted to cost more than 10 million lives annually, by 2050, if current trends continue.