April 29, 2019
A consortium of partners comprising Development Data, DAI Global Health, Disacare, Transaid, and Medicines for Malaria Venture (MMV) are working with the National Malaria Elimination Centre (NMEC) in Zambia to scale up the highly successful MAMaZ against Malaria (MAM) pilot project. This news comes after securing matched funding from Grand Challenges Canada (GCC) and the Government of Canada that will allow the project to benefit around four times as many people living in rural Zambia—from 54,000 to 200,000.
The new project—MAMaZ against Malaria at Scale—follows a 12-month pilot from 2017 to 2018, which reduced severe malaria fatality by 96 percent (from 8 percent to 0.25 percent) in Serenje district. This success was achieved through effective community engagement, a functioning drug supply chain, implementing an innovative emergency transport system for patients using bicycle ambulances and increased access to key medicines for severe malaria.
Caroline Barber, CEO of Transaid, says, "Together with our partners, this new 18-month project will see us supporting a four-fold increase in population coverage with the potential to reach five districts, 200 communities, and 38 health facilities, saving hundreds more lives. The consortium will provide strategic and technical support to NMEC as Zambia transitions to scale."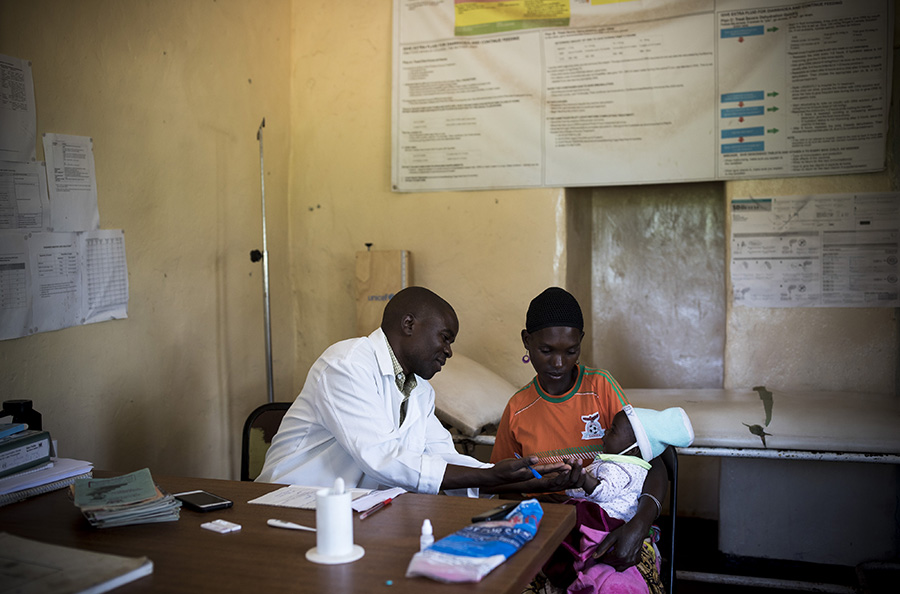 The project will continue to see the MAM at Scale consortium in collaboration with NMEC procure WHO quality assured Rectal Artesunate (100mg), used to help manage severe malaria in children under 6 years at a community level before they are referred to a healthcare facility to receive injectable artesunate.
"Malaria can become deadly all too quickly, especially for children under 5 living far from health facilities," says George Jagoe, Head of Access & Product Management, MMV. "The dramatic 96 percent reduction in case fatality achieved by the pilot project demonstrates not only the undeniable benefit of using RAS and emergency transport in tandem but also the incredible life-saving impact this project could have at full scale in Zambia as well as other high-burden malaria countries."
About Transaid
Transaid transforms lives through safe, available, and sustainable transport. Founded by Save the Children, The Chartered Institute of Logistics and Transport, and its Patron, HRH The Princess Royal, the international development organization shares 25 years' worth of expertise in 23 countries with partners and governments—empowering people to build the skills they need to transform their own lives.
About DAI Global Health
DAI Global Health delivers holistic, tech-enabled solutions to save lives and improve well-being worldwide. With more than 20 years of health experience, we apply a proven 'whole-of-systems' approach to strengthen health systems, global health security, and digital health to take solutions to scale and achieve impact.
In 2017, DAI Global Health's capacity was augmented by the acquisition of Health Partners International (HPI), adding a wealth of technical 'know-how' in health systems strengthening, reproductive, maternal, newborn, child, and adolescent health including immunization, nutrition, malaria, and other communicable diseases. DAI and IntraHealth International joined forces the same year to amplify development impact. IntraHealth is a nonprofit with notable expertise in health workforce development, digital innovation, and reproductive, maternal, and child health, including HIV/AIDS. IntraHealth is now a strategic affiliate of DAI Global Health.
About Development Data
Development Data is a regional organization set up in Southern Africa to provide technical support to governments, civil society, and private sector entities. Development Data has provided technical support in data, information and project management for development practitioners since 2004. The technical support offered extends to both financial and program data for organizations addressing key development issues of poverty, health, education, gender, water and sanitation, sexual reproductive health, and HIV and AIDS. The organization has its head office in Zambia and offices in Zimbabwe and South Africa.
About Disacare
Disacare Wheelchair Centre Trust is a self-help disability nongovernmental organization that produces and repairs wheelchairs and other mobility aids and provides employment to persons with disability. The organization was formed by persons with physical disabilities in 1991, and has over the years worked with a number of international organizations involved in wheelchair technology. As a result of this work, Disacare now specializes in producing whirlwind wheelchairs (locally known as the Kavuluvulu), tricycles and other mobility aids that have been designed specifically to cope with the rough terrain of Zambia. In 2006, Disacare diversified into building emergency transport systems, in the form of bicycle ambulances.
About MMV
Medicines for Malaria Venture (MMV) is a leading product development partnership in the field of antimalarial drug research and development. Its mission is to reduce the burden of malaria in disease-endemic countries by discovering, developing, and facilitating delivery of new, effective, and affordable antimalarial drugs.
Since its foundation in 1999, MMV and partners have built the largest portfolio of antimalarial research and development and access projects ever assembled, have brought forward 10 new medicines, and assumed the access stewardship of a further two. An estimated 1.9 million lives have been saved by these MMV co-developed medicines. MMV's success is based on its extensive partnership network of around 150 active partners including from the pharmaceutical industry, academia, and endemic countries.