Doug McLean Named to Montgomery County Chamber of Commerce Board
October 26, 2017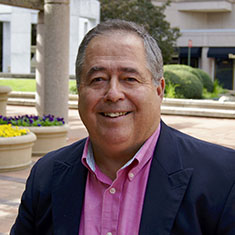 DAI is delighted to announce that Doug McLean has been elected to the Montgomery County Chamber of Commerce (MCCC) Board of Directors as a Strategic Partner, effective November 1.
A 25-year DAI staff member, McLean currently serves as DAI's Vice President for Partnerships. In this role he cultivates alliances that support DAI's global business, building bridges between DAI and various organizations interested in collaborating to address the challenges faced by people around the world. He led the development of DAI's Innovation into Action Challenge with Montgomery County and other partners.
"We are thrilled to have DAI join our Board of Directors to serve our community alongside 60 business leaders from a wide array of industries," said Georgette Godwin, MCCC President and CEO. "At the Chamber, we are committed to the future, which means ensuring that the broader business community is positioned to prosper and contribute to our local quality of life. Ours is a county that prides itself on being a magnet for talent and the international gateway to the global economy. As an international development company—with expertise in economic growth, workforce development, information technology, and so much more—DAI is perfectly placed to support our mission, both locally and globally."
Headquartered in Montgomery County, Maryland, since 1990, DAI has a long-standing relationship with the MCCC and last year was honored with the Chamber's Prime Partner of the Year award.
"Montgomery County has been a great home for DAI, but there is always healthy pressure to keep our business environment ahead of competing locations," said McLean. "I'm looking forward to working with the Chamber to make Montgomery County an even better place to start and grow the thriving businesses of the 21st century."
x
RELATED CONTENT:
DAI is delighted to announce that an internal unit has been appraised again at CMMI Maturity Level 3, after achieving the same appraisal in 2019.
Read More