Worldwide—Biodiversity Results and Integrated Development Gains Enhanced (BRIDGE)
Integrating biodiversity conservation in development initiatives such as climate change adaptation and mitigation, democracy and governance, inclusive economic growth, food security, health, and trade, can create significant benefits for beneficiaries. There is, however, a widely held perception that successful conservation initiatives often only have local impact and are typically limited in their impact. Scaling up these benefits requires new approaches to programming that recognize not only how development projects can drive sound conservation, but also how conservation initiatives can improve development impact. The DAI team is pursuing three main objectives on the BRIDGE project. First, the project is building and expanding on the U.S. Agency for International Development (USAID)'s successful biodiversity integration efforts, as well identifying and addressing gaps in USAID staff's ability to design and carry out programs that integrate biodiversity conservation into other sector initiatives. Second, BRIDGE will design and maintain knowledge management systems that enhance access to sound, compelling, and useful data and evidence that supports the drive for greater integration. Third, the project will build a constituency of informed and committed staff "champions" who will embrace and advance biodiversity conservation into other sectors because they understand how these efforts reduce the risk of failure and enhance impact.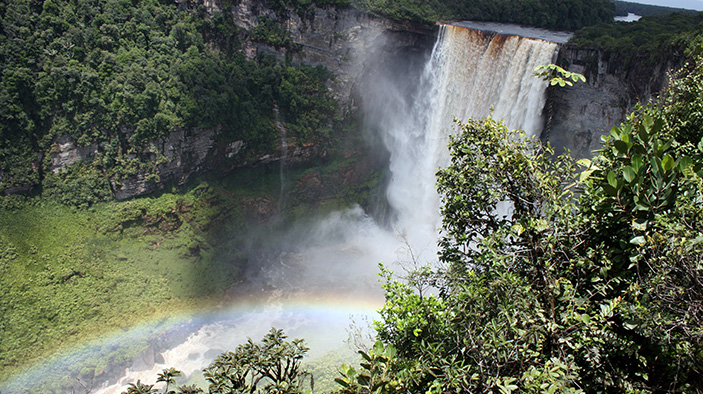 Sample Activities
Facilitate cross-sectoral planning.
Identify, assess, and apply effective tools, systems, and processes for cross-sectoral integration.
Support and strengthen existing programs and integration initiatives.
Improve the evidence base for biodiversity and development integration.
Package knowledge to align with demonstrated needs.
Collaborate with other partners, donors, nongovernmental organizations, and the private sector to improve outcomes through strategic partnerships and knowledge sharing.
x
RELATED CONTENT:
The Pacific Island countries comprise the most vulnerable region in the world to climate change. The nature-based livelihoods and diverse cultures that have risen from these island nations—some of which stand only meters above sea level—are being challenged, and in some cases overwhelmed, by sea level rise, changing ocean temperatures and acidity, increasing air temperatures, shifting rainfall and storm patterns, and other impacts of climate change that are projected to increase over the next 100 years.
Read More