Indonesia—APIK (Adaptasi Perubahan Iklim dan Ketangguhan, or Climate Change Adaption and Resilience)
From the burgeoning population centers of Java to the small island communities of Maluku, the Indonesian people face increasing risk from droughts, floods, and landslides. To support the government of Indonesia in improving local resilience to these climate and disaster threats, the U.S. Agency for International Development (USAID) launched Adaptasi Perubahan Iklim dan Ketangguhan (APIK), or Climate Change Adaption and Resilience, USAID's first project focusing exclusively on climate change adaptation in Indonesia.
APIK integrates climate change adaptation (CCA) and disaster risk reduction (DDR) into national and subnational governance frameworks, builds the capacity of local communities and the private sector to address climate change and weather-related hazards, and supports information for climate and disaster risk management.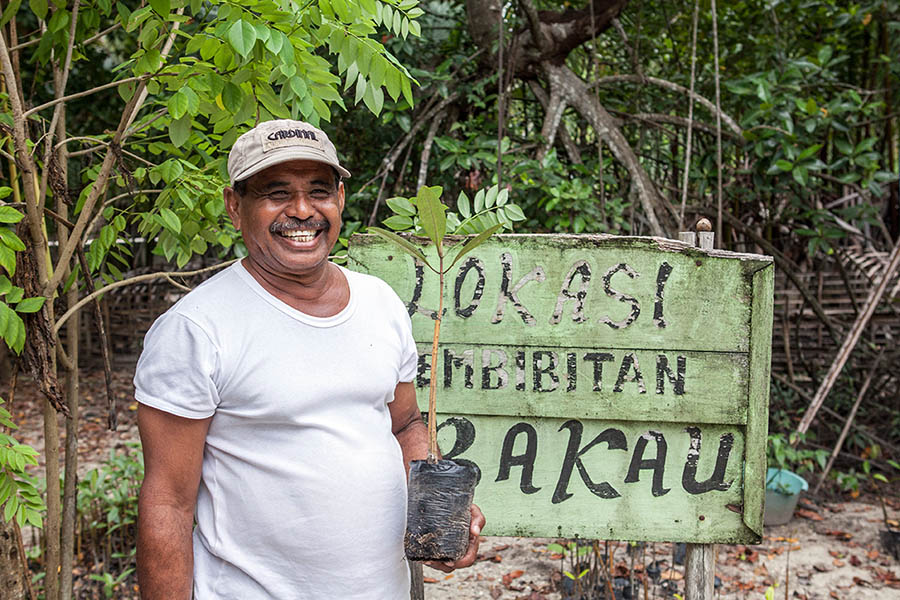 Sample Activities
Build local leadership and capacity through working groups that address climate and disaster risk in the context of their own development objectives.
Leverage resources and expertise from local partners who serve as conveners, investors, information aggregators, and thought leaders.
Tailor climate information tools and services for those on the frontlines of climate adaptation and disaster response, including through the application of open-source, user-centric monitoring technologies introduced by the DAI Maker Lab.
Target support to those most susceptible, such as urban slum inhabitants living at the rising water's edge.
Select Results
Trained 2,200 individuals in CCA or DDR strategies.
Improved the capacity of 15 national and local government institutions to assess or address climate change and natural disaster risks.
Supported the proposal or revision of 11 policies addressing CCA and DDR at the national or subnational level.
Assisted Indonesia's National Disaster Management Agency in developing its new urban resilience scorecard system to index CCA/DRR capacity levels of local governments.
Redesigned Climate Field Schools with the Meteorology, Climatology, and Geophysics Agency (BMKG). Climate Field Schools, which last for three months, expose participants to every step of the climate and weather information value chain, from the accurate measurement of rainfall to the application of different BMKG forecast products, all to improve crop yield.
x
RELATED CONTENT:
DAI is providing technical expertise to design the "Building Regional Resilience through Strengthened Meteorological, Hydrological, and Climate Services in the Indian Ocean Commission Member Countries" project for consideration to the Green Climate Fund (GCF) as part of the Adapt'Action framework contract.
Read More