Spring 2017 Issue of DAI's Developments Newsletter Now Available
April 06, 2017
DAI is delighted to introduce the Spring 2017 issue of our Developments newsletter.
Leading off, Mark Rostal and John Jepsen describe how $1 billion in local financing was unlocked for borrowers throughout Kenya under the U.S. Agency for International Development (USAID)'s Financial Inclusion for Microenterprises project. Rostal and Jepsen further tell how this assistance to hundreds of financial institutions and actors has strengthened the foundation in Kenya for further investment and economic growth.
Next up, Richard Rapier writes of how four diverse countries in Sub-Saharan Africa significantly increased the amount of drinking water available to their citizens. Rapier also prescribes how other water-challenged countries can follow suit.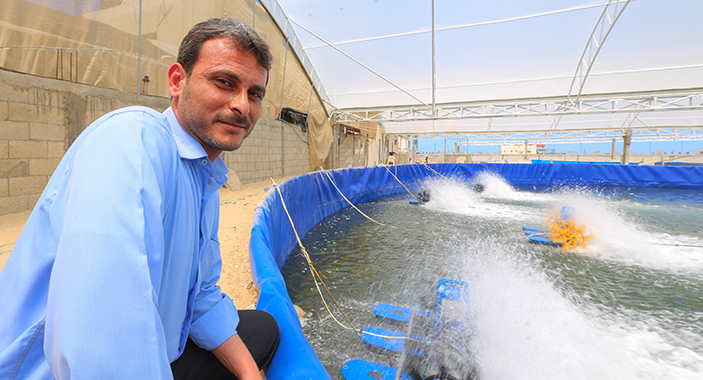 Khaled Sarhan, owner of the Fish Fresh farm in Gaza.
Other stories include:
To sign up for DAI news, newsletters, technical articles, and job postings, click here.
x
RELATED CONTENT:
On February 7, the Women's Global Development and Prosperity Initiative, or W-GDP—a whole-of-government effort to help 50 million women in developing countries realize their economic potential by 2025, was launched.
Read More