October 26, 2023
DAI is pleased to announce the appointment of Michael Apel to serve as Chief Executive Officer and Chief Investment Officer of MicroVest Capital Management (MicroVest). Jean Gilson, Senior Vice President of Global Strategy at DAI and a current member of MicroVest's Board, has been named Executive Chair of the Board and will support the firm's senior management team.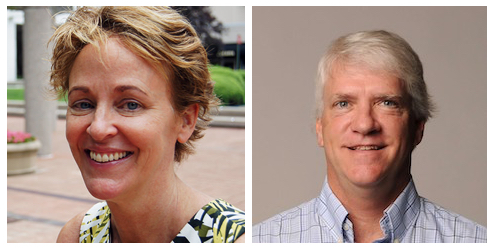 "I have had the privilege of knowing Michael for three decades," said MicroVest co-founder Gil Crawford, who remains a member of the MicroVest Board and will continue to Chair the firm's Investment Committee. "He is someone who operates with a values-driven mindset, humility, and a deep appreciation for the communities impacted by his investments. We are fortunate to have him lead MicroVest into its next phase of growth."
MicroVest, which joined DAI in 2021, is an asset manager that specializes in allocating private debt capital to microfinance and small and medium-sized enterprise (SME) financial institutions in emerging and frontier markets. Since its founding in 2003, MicroVest has disbursed $1.6 billion to more than 200 responsible financial institutions in 60 countries. MicroVest is a registered investment advisor and Certified B Corporation.
Today, MicroVest forms part of the asset management division of DAI Capital, a global investment advisory platform and subsidiary of DAI. DAI Capital is led by Gavin Wilson, former CEO of IFC Asset Management Company, and currently operates across asset management, investment advisory, and project finance verticals with a mission to facilitate the mobilization and strategic deployment of private capital in frontier and emerging markets.
Prior to joining MicroVest, Apel spent more than 25 years with the Inter-American Development Bank's private sector arm (IDB Invest), channeling impact investments into microfinance and SME financial institutions in Latin America and the Caribbean. In his new role, he will oversee MicroVest's day-to-day operations and focus on expanding its impact investing platform across new themes and sectors.
"Mobilizing private capital to address the world's development challenges has been at the heart of my career," said Apel. "I'm delighted to be working alongside Gavin, Jean, Gil, and the rest of the team at DAI and MicroVest as we seek to realize the enormous potential for productive and purposeful investments in emerging economies."
As Executive Chair of the Board, Jean Gilson brings to her new role 35 years of experience in global development, policy, and banking across both developed and emerging markets. At DAI, she oversees corporate strategy development, planning, and execution; global brand and communications; and the incubation of corporate growth initiatives.