October 19, 2018
Historically speaking—and perhaps surprisingly—the field of global health security has been distinct from the discipline of health system strengthening and the goal of universal health coverage. International assistance for global health security tends to focus on building country capacity to contain infectious diseases before they become national, cross-border, and global threats. This approach includes convening leaders in human and animal health, laboratory science, and emergency response who then create and execute plans to predict, prepare for, detect, and respond to disease outbreaks.
But this high-level collaboration typically does not address countries' day-to-day health needs—for funding, clinics and hospitals, human resources, medicine, medical supplies, health data, and so on—even though these elements play key roles in identifying and mitigating outbreaks.
In its October 20 issue, The Lancet publishes an article that reflects on this traditional separation of interests and proposes a more integrated approach that advances global health security and systemic public health needs under one umbrella. Jerry Martin, DAI's Senior Director for Global Health Security, co-authored the article, "Building the Case for Embedding Global Health Security into Universal Health Coverage: A Proposal for a Unified Health System That Includes Public Health."
The article lists five recommendations as next steps in the effort to deliver health security and health systems assistance in a mutually reinforcing way. The Lancet has established a commission to review the feasibility of these recommendations.
"Most countries need to do more to build their capacities to detect, assess, and report public health events of international significance," said Martin. "But they also need a strong foundation throughout their whole health system to effectively treat both patients suffering from common diseases and a surge of victims from exceptional outbreaks. Countries with strong health systems—with robust health information systems, medical laboratories, and point-of-care facilities and staff—will have a better chance to mobilize those resources during a public health emergency such as Ebola or avian influenza as well as tend to day-to-day health care."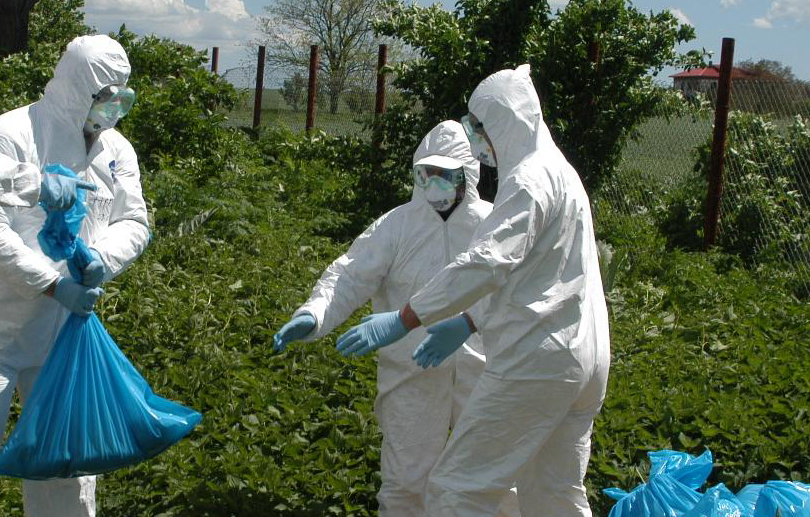 Being prepared for disease outbreak requires simulation-style training and systems of vigilance.
The challenge of balancing health security and health system priorities is particularly acute in resource-constrained settings where difficult choices have to be made regarding future investments. In West Africa, for example, the recent Ebola outbreak exposed frailties in the health security apparatus. At the same time, all three affected countries saw a spike in deaths from untreated malaria cases as their systems became overburdened by the emergency, and responses to the emergency itself were constrained by underlying weaknesses in the national health systems.
In the article, Martin points to the U.K. Department for International Development's Tackling Deadly Diseases in Africa Programme (TDDAP) and U.S. Agency for International Development's Infectious Disease Detection and Surveillance (IDDS) project as examples of new donor-funded initiatives that connect global health security and universal health care activities. TDDAP aims to strengthen countries' health systems in a long-term and non-disease-specific way alongside building surge capacity to respond to exceptional outbreaks. IDDS's goal is to help countries develop their national diagnostic networks, laboratory systems, and surveillance mechanisms.
The paper's lead author is Ngozi A. Erondu, Assistant Professor in Health Information at the London School of Hygiene and Tropical Medicine. Along with Martin, the co-authors are Robert Marten, Gorik Ooms, Robert Yates, and David L. Heymann. To read the full article, click here.