January 08, 2013
DAI is delighted to announce the addition of Helen Mealins as Director, International, Bilateral Strategy and External Partnering.
Mealins brings to DAI more than 20 years of experience supporting social policy and economic sector reforms in developed and developing countries in Africa, Asia, and Europe. An accomplished bilateral aid program director and strategist, she has planned and managed the successful implementation of regional and country development assistance programs on behalf of agencies including the U.K. Department for International Development (DFID), the European Commission, Deutsche Gesellschaft für Internationale Zusammenarbeit (GIZ), the International Monetary Fund, the United Nations Development Programme, and the World Bank.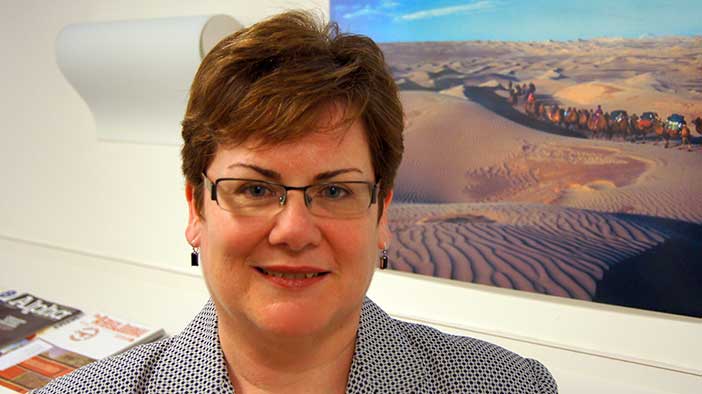 Mealins will be based in DAI's London office and will focus on further developing the firm's European and bilateral donor strategy and key donor relationships, initially focusing on DFID.
"We are delighted to have Helen join the London team," said Dr. Julian Lob-Levyt, Senior Vice President, International. "Helen is a highly experienced development professional, technical expert, and leader. She will significantly strengthen the operations of our London office and our work around the world."
Mealins started her career as a commodity buyer for a private sector consumer goods manufacturer. After receiving a master's degree in business administration, she switched focus and became a public sector auditor. She went on to join PricewaterhouseCoopers as a management consultant supporting U.K. central government, local government, and National Health Service reforms. From there she joined DFID, serving in India and Zimbabwe as a governance adviser, and in Zambia and South Africa as country program director.
Between 2004 and 2008 Helen was based in London, supporting the DFID Management Board as Deputy Director, Finance and Strategy. She left DFID in 2010 to manage her own international development consultancy from South Africa, before moving to Mauritius in 2011 where as Executive Director she helped to set up an African training institute.
HelMealinsen has a strong record of working across organizational boundaries and at the highest political levels to support partner governments, the voluntary sector, and private sector organizations meet their poverty reduction goals and institutional development objectives. Her technical expertise includes public sector and civil service reform, public financial management, organizational development, and African regional economic integration.