DAI's Dezhi Yu Presents Best Practices of Public-Private Partnerships in Land Administration
August 14, 2019
DAI Strategy Analyst Dezhi Yu recently attended the Annual Meeting of International Federation of Surveyors (FIG) Commission 7, where he presented his modeling experience in land administration public-private partnerships (PPPs).
One of two major gatherings of the global cadastre and land management community, the 2019 Annual Meeting took place in Seoul, South Korea. The event attracted around 100 delegates from government land ministries, cadastre and mapping agencies, multilateral organizations, and private sector companies.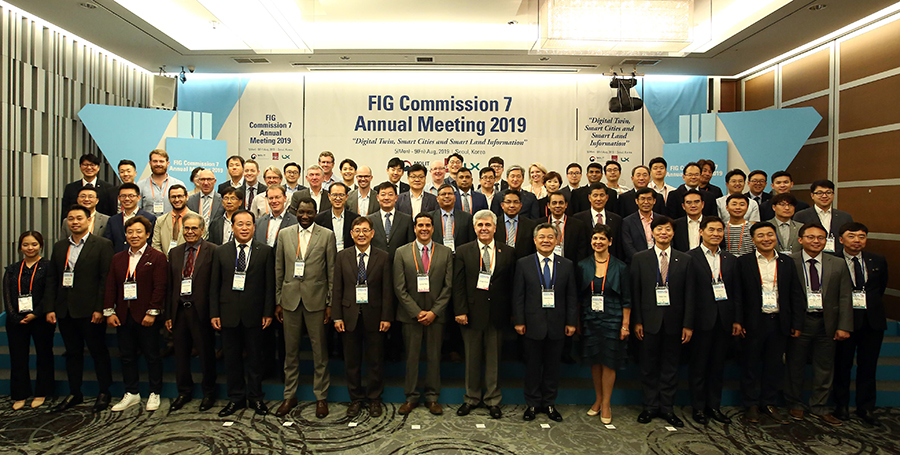 The annual meeting drew more than 100 attendees.
Yu made the case for land administration PPPs, drawing from DAI's experience in managing large-scale land projects in developing countries:
PPPs have a long history of being used effectively for infrastructure projects and more recently are being used to provide public services.
Despite a few notable successes in developed economies, developing countries have not widely adopted PPPs for land administration services.
In development contexts, the PPP approach provides a sustainable model for completing nationwide land tenure reforms.
A taskforce within DAI is exploring business and financial feasibility for operating land administration PPPs in developing countries, drawing upon the company's expertise and knowledge in land and investment management. Yu shared recommendations for building a robust financial model that would not only generate reasonable returns for private investors but also deliver high-quality services to the general public:
When pricing the cost of first-time registration, governments must account for the spectrum of technical specifications—the higher the technological requirements, the higher the cost borne by users.
It is beneficial to identify where the most profitable markets exist and divide the registration process into stages. For example, revenue generated from properties in urban areas can finance subsequent registration in rural areas.
In countries where property markets are less developed, the private sector will need extra incentives (such as tax revenue sharing) to compensate upfront costs and risks. This could still be a win-win situation for the public and private sectors:

A robust land administration system has various beneficiaries and far-reaching impact, especially for the public sector. Effective coordination and communication among government ministries is crucial.
All stakeholders must be committed for the long term. Blended finance could help.
Trust in legal frameworks and a business-friendly environment are required for success in land administration PPPs.
"DAI continues to advocate for land administration PPPs because our experience has allowed us to test new approaches, scale locally appropriate technologies, and mainstream the poor, women, and other marginalized groups into every aspect of program development," said Yu. "We don't simply assume land tenure will lead to economic growth but actively work with landholders to increase access to credit and improve opportunities for rental land and land service providers."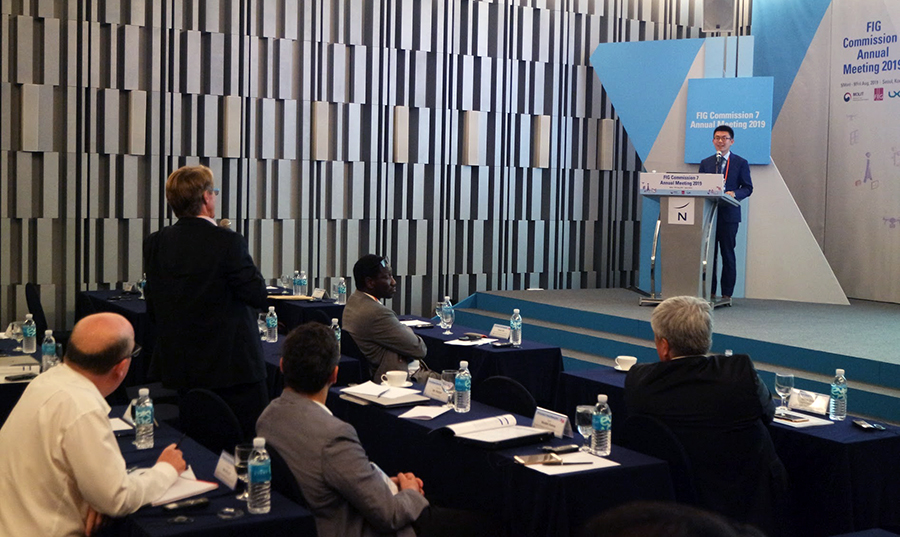 DAI Strategy Analyst Dezhi Yu takes audience questions.
x
RELATED CONTENT:
The U.S. Agency for International Development (USAID) has announced the Feed the Future Tanzania Land Tenure Assistance (LTA) project as one of the 2018 Digital Development Award winners, also known as the "Digis."
Read More