August 24, 2022
DAI is supporting the Indonesian Government to host a side event on antimicrobial resistance (AMR) ahead of this year's G20 meeting in Bali. The event is part of the G20 Presidency's health track, which is working to tackle drug resistance through expanding global AMR surveillance and a multisectoral, One Health approach.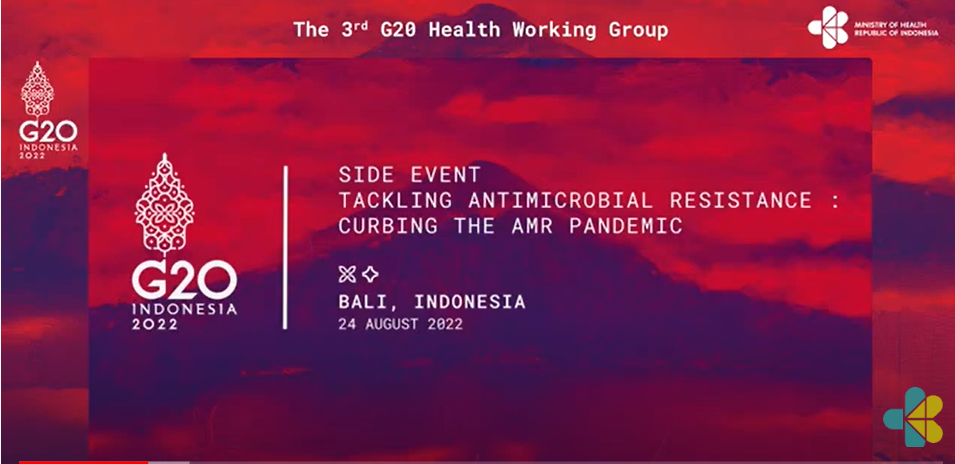 At least 1.27 million deaths per year are attributable to AMR, and health economists estimate that, if current trends continue, AMR could result in $100 trillion lost in economic activity and up to 10 million deaths each year by 2050.
Since 2019, DAI has been working with the Government of Indonesia to stop the spread of drug resistance as part of the Fleming Fund grants program. Funded by the British government, the Fleming Fund supports more than 21 countries by boosting AMR and antimicrobial use surveillance, improving laboratory capacity and data sharing, and establishing One Health coordinating mechanisms to sustain investment in AMR containment.
"Stronger integrated One Health antimicrobial resistance and use surveillance systems will result in better global data that informs responses and will help to ensure existing antimicrobials remain effective," said Tom Weaver, DAI Team Leader for the Fleming Fund country grant in Indonesia, which has supported 34 labs and helped to strengthen the Indonesian government's One Health AMR coordination system and date management.
The British Ambassador to Indonesia and Timor-Leste, Owen Jenkins, who joined the event, noted:
"The G20 event today is an important opportunity to strengthen the global collaboration and focus our efforts to control antimicrobial resistance and prevent massive loss of life. I am delighted that the United Kingdom's partnership with Indonesia has contributed to the success of today's event through the Fleming Fund. The UK values the G20 as a forum for global action and supports Indonesia in delivering a successful Presidency."
The Department of Health and Social Care's Fleming Fund is a UKaid programme supporting up to 25 countries across Africa and Asia to tackle AMR, a leading public health threat across the world. The Fleming Fund invests in strengthening surveillance systems through a portfolio of country grants, regional grants and fellowships managed by Mott MacDonald, and global projects managed by our partners.
x
RELATED CONTENT:
The Haiti Strategic Health Information Systems (HIS) program has developed a COVID-19 tracker as a mobile application with two modules—one to enroll and monitor confirmed cases, another for contact tracing. The tracker has also been built so its data will be shared on the HIS national dashboard, and to allow for cross-border interoperability with other countries.
Read More