DAI Submits Its 2021 Communication on Progress to the UN Global Compact
January 18, 2022
DAI is delighted to submit its 2021 Communication on Progress to the United Nations Global Compact.
The Compact is a "voluntary initiative based on CEO commitments to implement universal sustainability principles," with a mission to "mobilize a global movement of sustainable companies and stakeholders to create the world we want."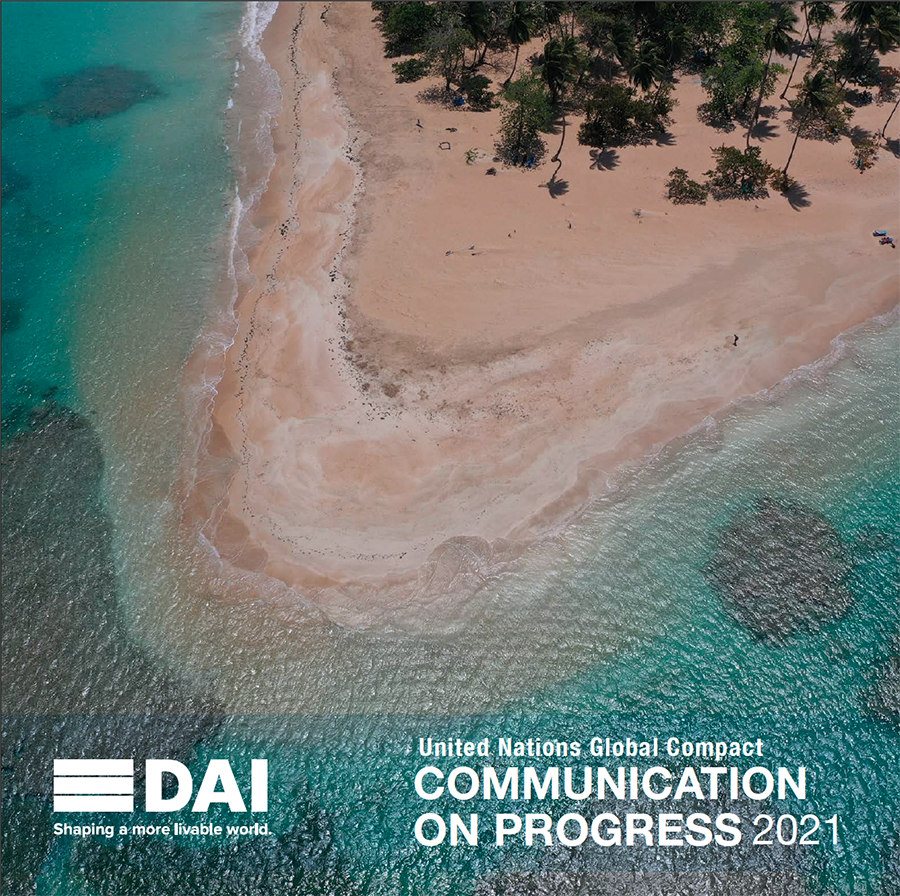 Member firms align strategies and operations with 10 principles covering human rights, labor rights, environmental sustainability, and ethical business practices, and seek to advance social progress as articulated in the 17 UN Sustainable Development Goals (SDGs). DAI joined the Compact in 2018.
"In 2021, the environment—climate in particular—has been a point of emphasis for DAI," writes DAI President and CEO Jim Boomgard in his introduction to the publication. "Last year, I ended my Statement of Support by noting that 'responsible companies must increasingly turn their attention to a pervasive threat that will remain the world's biggest challenge long after COVID-19 has become a manageable disease: that threat is climate change.' This year, we have invested significantly in our already robust climate capabilities."
While addressing the broad range of the SDGs, our 2021 Communication on Progress focuses particularly on some of DAI's extensive work in climate change adaptation and mitigation. We look forward to continuing our support for climate action and to advancing the SDGs through more than 200 projects over the next 12 months.
x
RELATED CONTENT:
The new, five-year, $15 million Feed the Future Senegal Policy Systems Services, administered by the U.S. Agency for International Development, aims to strengthen Senegal's agricultural and food policy systems by working with the Government of Senegal, the Senegalese private sector, and civil society to create an enabling environment that contributes to accelerated and inclusive growth.
Read More