April 27, 2018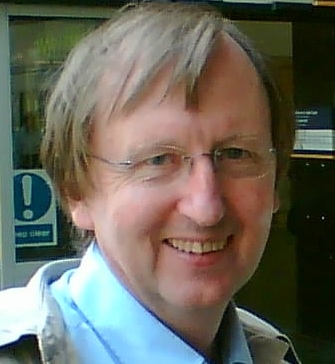 DAI is today mourning the passing of Bryan Haddon, the founder and former Managing Partner of Health Partners International (HPI), which became part of the DAI Global Health team last year. He died on April 25 of mesothelioma.
Bryan Haddon leaves an immense legacy in the arena of public and global health, principally in the fields of health management and systems development, institutional strengthening, health sector governance, and hospital management and reform—with a focus on Sub-Saharan Africa.
A dual British and Zimbabwean national, Bryan earned his bachelor's and master's degrees—the latter in public administration for developing countries—from the University of Toronto, Canada, going on from there to serve six years as a provincial health planner in British Columbia.
Building on that practical experience, in 1980 he took a position as a health services manager with the Ministry of Health in Zimbabwe, where he worked for eight years on post-independence planning and development, including the integration of what had been racially segregated services. After a period as a fellow at the Institute of Development Studies in Sussex, Bryan launched HPI in 1995.
Bryan personally completed more than 120 short- and long-term consulting assignments across Africa, and over the more than 20 years of his leadership, HPI forged a reputation resting on technical excellence and genuine partnership with collaborators in the countries where HPI works.
Bryan's character was central to that approach. Rodion Kraus, the current Managing Director of HPI and a close friend for 30 years, remembers him as "genuine, focused, persistent, very much his own person, and thoroughly committed to searching for workable solutions to seemingly intractable health systems challenges.…His dedication was sustained and inspiring."
"Bryan's life will remain an inspiration to many of us in the international development community," said Chris LeGrand, President of DAI Global Health. "As we continue our collective efforts to bring HPI and DAI Global Health closer and closer together, we will be motivated by the example he set and we will work had to sustain the values he embodied."
Bryan is fondly remembered by a host of friends at HPI and beyond, and by family including his daughter Lauren Haddon, Director of Operations for DAI Global Health. We extend our condolences to Lauren and the entire Haddon family.