June 09, 2023
The DAI Alumni Network was named the winner of an award recognizing its achievements since launching in 2022. Senior Vice President of Global Strategy Jean Gilson accepted the "Six Degrees of Separation" Award on behalf of DAI at the recent 2023 EnterpriseAlumni Global Conference in New York City.
Presented by EnterpriseAlumni, a leading alumni engagement platform, the first-ever Alum Awards celebrate the accomplishments of the organizations and individuals behind successful alumni networks. One of 12 awards conferred at the event, the Six Degrees of Separation Award honors a network that has "maximized connections across organizations"—an essential part of the DAI Alumni Network.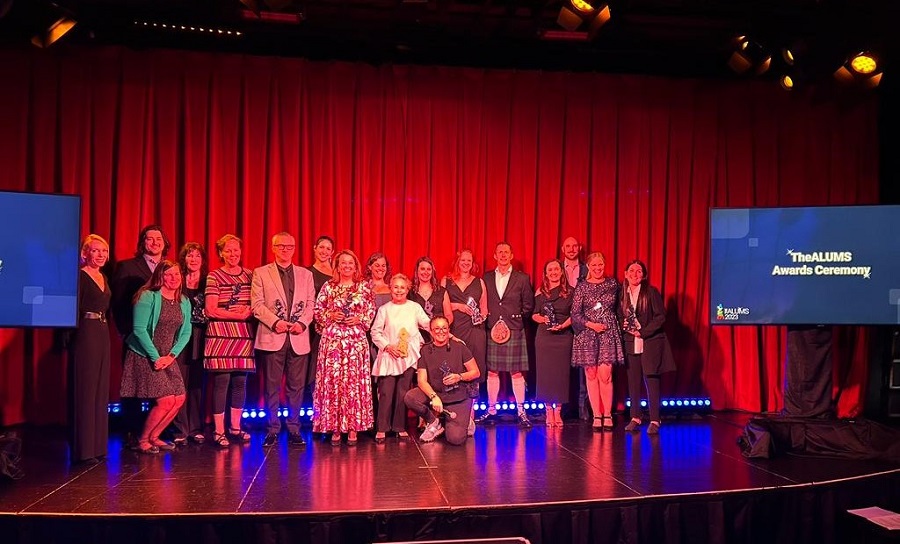 DAI's Jean Gilson poses with the 2023 Alum Awards winners. Photo: EnterpriseAlumni.
Formalized last year, the DAI Alumni Network set out to leverage the knowledge, experience, and social connections that employees have cultivated since the company's founding in 1970. DAI is a dispersed organization delivering hundreds of programs at any one time—often in more than 100 countries—from corporate offices on six continents. Taking advantage of this global reach, the Network's launch targeted the thousands of staff and alumni who have supported DAI's work over the decades.
To date, the Alumni Network—which now counts more than 2,500 members on its EnterpriseAlumni platform—has hosted 14 in-person Reconnect Events in 14 countries to celebrate and engage the dedicated professionals at the heart of DAI's work.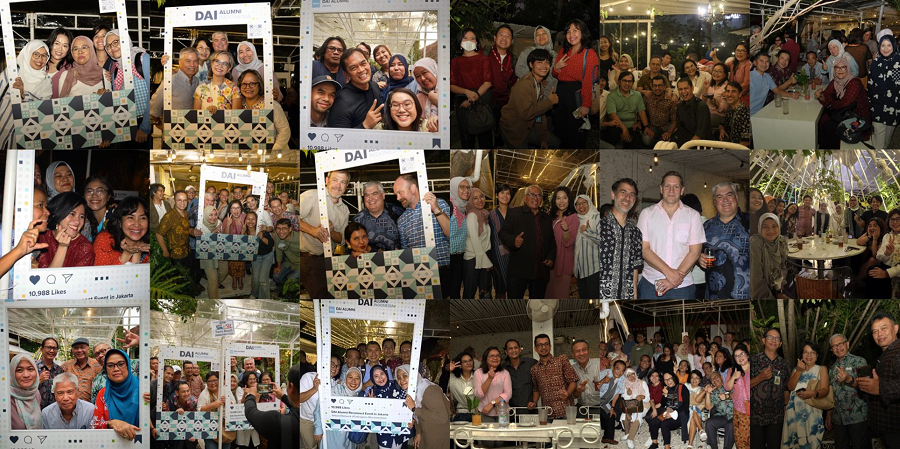 Current staff and alumni gather at an Indonesia event in May 2023.
"It is my honor to accept this award on behalf of DAI," said Gilson. "We spent the past year brainstorming and building the framework underlying what is now a burgeoning community. Our success would have been difficult to come by had it not been for the support of the EnterpriseAlumni team, who really rolled up their sleeves and dug in with us."
Importantly, Gilson added, the Alumni Network is serving to elevate the voices of local partners and former project employees. "We've only just begun to realize the full potential of this vibrant community to support our work all over the world," she said.
Past and current DAI employees can register for the Alumni Network here.