July 01, 2019
Summer is when many kids enroll in educational camps and programs, especially to learn in-demand skills such as computer coding. But the cost of these experiences makes them out of reach for many families.
Preteens in Takoma Park, Maryland, now have access to a new, free course to learn coding skills this summer, thanks to a partnership between Code Partners and the City of Takoma Park's Department of Housing and Community Development and Recreation Department.
The STEM pilot program, running June 22 to July 20, offers a four-session coding camp, where young participants learn to use Scratch to create projects like arcade games and motorized robots. The curriculum is based on Carnegie Learning's Zulama, which uses project-based learning to make computer science accessible to everyone.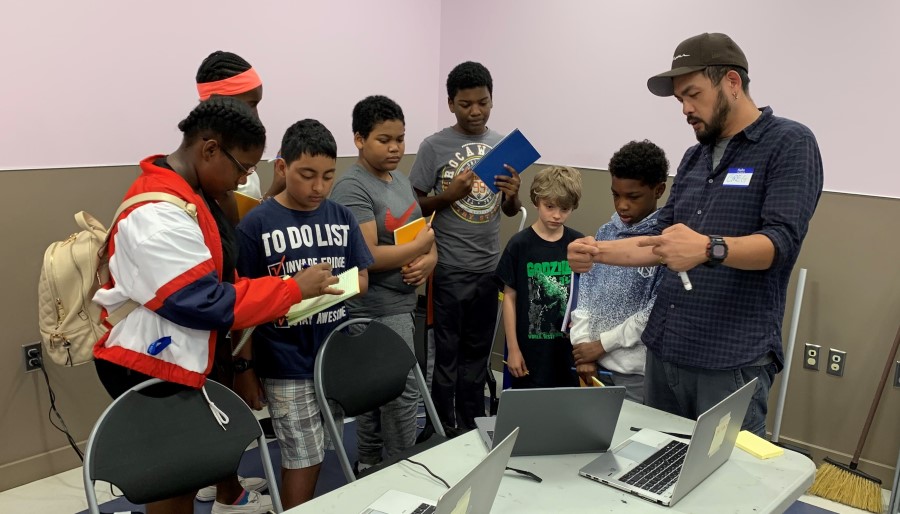 Code Partners is a coding academy based in Montgomery County, Maryland, co-founded by DAI and United Solutions in 2018. The academy aims to develop the technical skills of the local workforce—especially for those historically underrepresented in tech—and make Maryland a center of innovation.
DAI donated 15 laptops and monitors that students who complete the course will get to take home; BirdBrain Technology provided three robotics kits.
Course teacher Greg Hsieh is a Code Partners graduate himself; after experiencing the project-based curriculum last year, he says he is excited to get kids interested in STEM opportunities. Local high school and college students Grace Bamba, Seny Dore, and Victor Arung bring additional energy as volunteer instructors.
Economic Development Manager Samira Cook Gaines, Community Development Housing Manager Grayce Wiggins, and Youth Success Program Coordinator Javonte McDonald from the City of Takoma Park helped the project come to life, arranging for the 15 preteens to receive full scholarships to participate.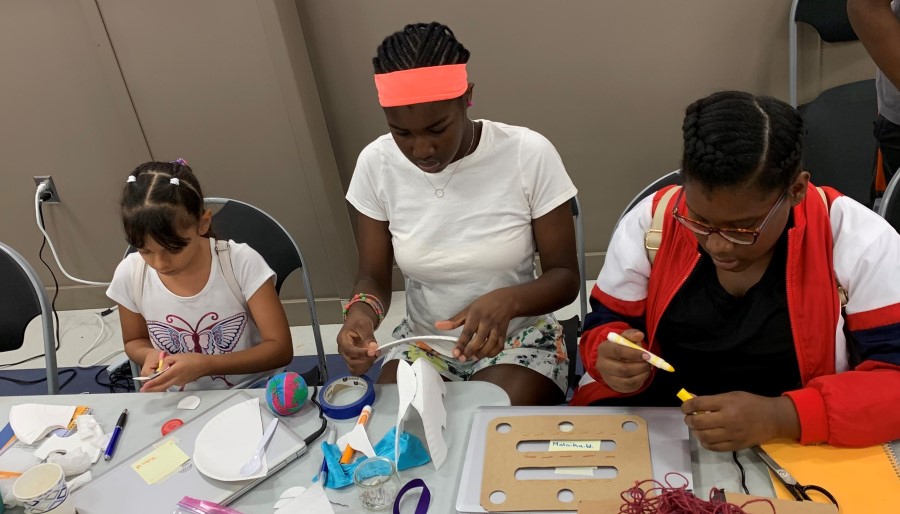 Code Partners Marketing Director Mei Miles helped spearhead the collaboration after observing the inequality that exists in access to technology education. Similar Scratch coding camps in the Washington metropolitan area can cost up to $1,000, she points out.
"We think there's an untapped well of knowledge in getting underrepresented kids into coding," says Miles. "Who better to help solve issues of inequality in tech?"
Ten-year-old Ruby, a student in the course, said she learned in the first session how to be a better communicator—evidence of the wide range of skills children can develop through technology education.
While the program is full for the July session, the city may offer an August course pending additional interest.