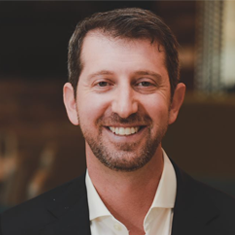 On graduating from Georgetown's McCourt School for Public Policy, Zachary Kaplan joined the World Bank, working principally in East and West Africa on infrastructure, extractive industry issues, and private sector development, but also gaining valuable experience in Latin America and Brazil. He co-authored publications on natural resource concession management, innovative forms of public-private finance for infrastructure, and business-friendly policy regimes related to local content and supply chain development.
Zachary joined DAI in 2012 as a technical specialist supporting DAI's work globally in small and medium-sized enterprise development, infrastructure, public-private partnerships, and extractive industries. In 2015, he launched the DAI Sustainable Business Group to lead the firm's engagement with commercial clients seeking to invest and expand in growth markets around the world while at the same time delivering development benefits in terms of local jobs, local value creation, and local enterprise development.
Zachary has advised governments including those of Canada, Mexico, Mozambique, and Romania, and multinational companies such as Chevron, ExxonMobil, Shell, and Walmart. He co-facilitates DAI's Local Content Master Class and serves on the Advisory Board for Mining Shared Value and the McCourt School's Policy in Action, which he co-founded in 2007.
M.P.P., international policy and development, Georgetown University

B.A., history and Spanish literature, Cornell University
x
RELATED CONTENT:
Sayf Merzouk is an international development professional with a background in project and financial management.
Read More