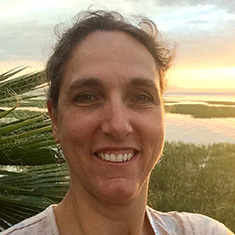 Vanessa Adams joined DAI in 2016 with more than 20 years of professional experience, including with Fortune 500 companies in the United States. Vanessa has worked in 29 African countries with businesses and farmer cooperatives to increase productivity, meet buyer specifications, access finance, and compete in international markets. She partners with governments, donors, and businesses to develop and implement strategies that increase productivity, competitiveness, and trade, expand investments, improve business environments, access financial services, and reduce constraints to economic growth.
Vanessa managed $70+ million projects with multicultural teams, facilitated more than $300 million in exports from Africa, and catalyzed over $60 million in investments as well as more than $140 million in credit. She contributed to the founding of three pan-African nongovernmental organizations, including the African Cashew Alliance, Borderless Alliance, and Global Shea Alliance, as well as initiating the Women in Agribusiness Leadership Network in Ethiopia.
M.B.A., INSEAD, Abu Dhabi/France/Singapore
x
RELATED CONTENT:
John Maris explores ways in which DAI can invest in enterprises that align with the company's mission and create value for people around the world.
Read More