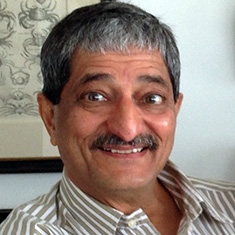 Sunil Mehra has 38 years of worldwide experience in health, covering a diverse and multi-disciplinary career which includes senior management positions for 30 years in organisations and projects leading multi-disciplinary and cross-cultural teams at national and international levels. Over the last 15 years he has overseen more than 30 major programmes covering control of malaria and other diseases; integration with health systems strengthening, and maternal and child health. Sunil founded and was the Executive Director of the Malaria Consortium, where he led the rapid expansion and was responsible for establishing 25 offices in 12 countries in Africa and Asia; and from three to more than 350 personnel. Additionally, he worked for the London School of Hygiene and Tropical Medicine, providing technical advice to partners on policy development or implementation, and supporting teaching. Before this, he coordinated four components of community development— community engagement, adolescent health, community grants and communications—under the U.S. Agency for International Development's Healthy Mother/Healthy Child Project in Egypt and previously was technical advisor for MotherCare and Child Survival projects. During this period he was also consultant for numerous other agencies. He began his career consulting with UNICEF while helping to launch one of world's largest and longest sustained programme, Integrated Child Development Services; He also worked with the Voluntary Health Association of India, Appropriate Health Resources and Technologies Action Group UK, and The MEDEX Group, University of Hawaii.
Business Leaders Programme 2011: Cranfield School of Management, Milton Keynes, UK
Masters, international business administration, International University, San Diego, California
B.A. (Hons.), St. Stephen's College, University of Delhi, India
x
RELATED CONTENT:
Elizabeth Elfman, a health specialist, began her career in Massachusetts working to accelerate health care delivery. Seven years later she has accrued a vast array of experience working and studying health systems.
Read More