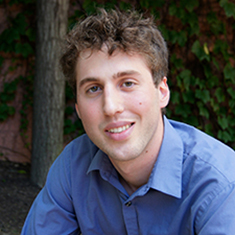 Sean Caselli-Mechael is the Business Development Director for the Center for Secure and Stable States. Since joining DAI in 2014, Sean has supported DAI's Office of Transition Initiatives, countering violent extremism, governance, and information and communications technology practices in a variety of roles. He specializes in business development and portfolio strengthening, assessments, and startup operations for political and post-conflict transition programming. Prior to joining the Center, Sean worked with DAI's technical, new business, and project delivery teams, with assignments ranging from a needs assessment in Northern Iraq and start-up support to stabilization projects in Pakistan and Mozambique to successful new business efforts in Liberia and Kenya. Sean came to DAI from a small business that provides IT solutions to international donors, development contractors, and ministries of planning, economy, and finance in developing countries. 
B.A., government and School of Foreign Service certificate in African studies, Georgetown University
x
RELATED CONTENT:
Leland Howard is the Strategic Recruitment Manager. Leland brings 10 years of international development recruitment experience, with a focus on good governance, public financial management, countering violent extremism, and stabilization programming in fragile and transitioning states.
Read More