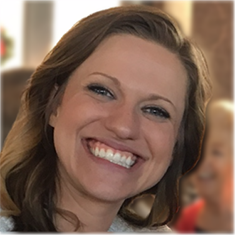 Sarah Little is a Senior Global Practice Specialist who focuses on civil society strengthening in governance program development and implementation. Previously, Sarah designed and managed a portfolio of democracy and governance programs across Southern and East Africa at the National Democratic Institute (NDI), including civil society monitoring of elections in Zimbabwe and civil society capacity strengthening for collective action towards a democratic transition in Eswatini. Before joining NDI in 2020, Sarah spent seven years at Partnership for Transparency Fund (PTF), piloting social accountability programs with civil society organizations globally, including a two-year stint as Chief Executive Officer for the organization's African affiliate, PTF-Africa. Sarah has also held positions at Gender Action, the Office of the United States Ambassador to the United Nations Commissioner on Human Rights, and the Democracy in Africa Research Unit at the University of Cape Town in South Africa.
Master's, democratic governance, University of Cape Town
Bachelor's, political science, American University
x
RELATED CONTENT:
Julie Browning joined DAI in 2018 as Director of Governance Programming for Asia, overseeing governance projects throughout the Asia Region.
Read More