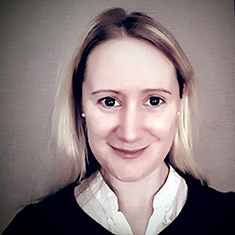 Sarah Leigh-Hunt joined DAI in Europe in 2014 and has more than 10 years of experience in governance programming in fragile and conflict-affected environments. She has worked extensively to support a range of democratic institutions and processes to become more capable, accountable, and inclusive—including parliaments, political parties, electoral bodies, civil society organisations, and the media. Sarah provides technical leadership and oversight on U.K. government-funded projects in conflict, stability, and security in Morocco and Pakistan, and advises projects across DAI's portfolio in applying a political economy and conflict-sensitive lens to project design and implementation.
Sarah brings prior research and policy making experience from previous roles in think tank and intergovernmental organisations. She currently co-chairs the Westminster Community of Practice Working Group on Democracy Assistance; is active in the running of U.K. elections; and is an elected representative in her local community.
Professional certificate in governance and accountability, Chartered Institute of Personnel and Development
M.A., international studies and diplomacy, University of London
B.A., modern European and Middle Eastern languages (Spanish and Arabic), University of Manchester
x
RELATED CONTENT:
Peter Dimitroff holds more than 25 years of international development and project management experience, focusing on anti-corruption, budget transparency, legislative strengthening, and women's empowerment.
Read More