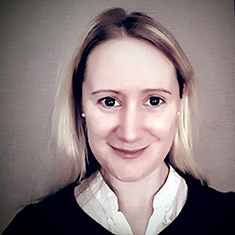 Sarah Leigh-Hunt joined DAI in Europe in 2014 and has 15 years of experience in governance programming in fragile and post-conflict environments, particularly supporting improved state-citizen engagement through participatory democratic processes and more inclusive approaches to policy development and service delivery at both national and sub-national levels. She has worked extensively to support a range of democratic institutions to become more capable, accountable, and transparent—including parliaments, political parties, electoral bodies, civil society organizations, and the media.
Sarah brings expertise in applying a contextual and conflict-sensitive lens to project design, including in support of developing political economy analysis, gender, and socially inclusive tools and approaches, theories of change, communications and engagement strategies, and risk mitigation frameworks. She provides technical leadership and oversight on UK government-funded conflict, stability, and security projects in a range of contexts from Morocco, to Ukraine, to Pakistan.
Sarah also brings research and policy-making experience from previous roles in think thank and inter-governmental organizations. She is active in the running of U.K. elections and is an elected representative in her own community.
Professional certificate in governance and accountability, Chartered Institute of Personnel and Development
M.A., international studies and diplomacy, University of London
B.A., modern European and Middle Eastern languages (Spanish and Arabic), University of Manchester
x
RELATED CONTENT:
Craig Davis has more than 20 years of experience in international development, education and training, research and publication, technical assistance, and capacity building.
Read More