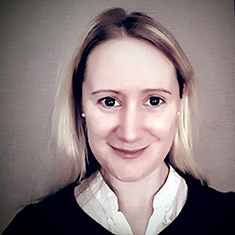 Sarah Leigh-Hunt joined DAI's London office in 2014, bringing experience supporting democratic institutions and processes to become more capable, accountable, responsive, and inclusive. She has worked with parliaments, political parties, electoral bodies, and civil society organizations in a range of contexts, and has expertise applying a political economy lens to project planning and implementation. Sarah serves as Technical Adviser to the U.K.-funded programmes Support to Parliamentary Oversight of Public Financial Management in Tajikistan, Consolidating Democracy in Pakistan, and Tackling Economic, Social, and Security Challenges in Northern Morocco. She also has substantial research, policy formulation, and project management experience from previous roles at think tank, donor, and implementer organizations. Sarah currently co-chairs the Westminster Community of Practice Working Group on Democracy Assistance, and is an accredited U.K. Election Observer.
Professional Certificate in Governance and Accountability, Chartered Institute of Personnel and Development
M.A., international studies and diplomacy, University of London
B.A., modern European and Middle Eastern languages (Spanish and Arabic), University of Manchester
x
RELATED CONTENT:
Jeremy Kanthor's interest in governance started during a high school trip to Dakar, Senegal, that coincided with presidential elections. After observing an opposition rally and getting caught between opposition supporters hurling rocks and police using tear gas, he was quickly ushered into the home of the leading opposition candidate, Abdoulaye Wade.
Read More