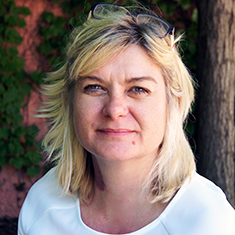 Ruth Sparrey leads the Resilience, Climate, and Environment practice in our U.K. office. She brings more than 25 years of experience as a rural development consultant and project director, working with community-based and nongovernmental organisations, and with governments to manage innovative livelihood initiatives targeted at households, farms, and communities. She has overseen and managed a wide range of projects in Afghanistan, Bangladesh, Kyrgyzstan, the Sahel, South Sudan, eSwatini, and Thailand for a range of clients, including the U.K. Foreign, Commonwealth & Development Office, the European Union, the World Food Programme, GIZ, and the Capacity Building Trust Fund.
At DAI, Ruth has held programme management responsibility for Evidence on Demand, a knowledge service that covered climate, environment, infrastructure, and livelihoods themes, and was responsible for the Expert Advisory Call Down Service for Resilience and Strengthening Response to Crisis managed by DAI.
She has provided technical support to DFID's Programme of Advisory Support Services and managed the Livelihood Resource Centre, covering core services and framework contracts, and co-led the initiative to include climate thinking in the support provided.
Ruth has excellent process, facilitation, and mentoring skills and has a keen interest in inclusive and equitable digital technology. With her long experience of directing complex programs both in the U.K. and overseas, she ensures that we deliver to high standards without compromising on commitments to those that we work with and for.
M.Sc., environmental and development education, South Bank University
B.Sc., agricultural technology and management, Cranfield University
x
RELATED CONTENT:
John Leckie has 19 years of international project experience in the land, natural resources, and environment sectors in Europe, Africa, Central and Southeast Asia, and South America.
Read More