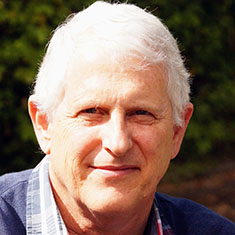 Dr. Rodion Kraus' areas of expertise include programme management, policy development and reform, and human resources planning and management. He is a Senior Technical Adviser for DAI Global Health and the Project Director for the Tackling Deadly Diseases in Africa Program (TDDAP), which works in six countries to strengthen health systems and institutions to deliver better health security and improve disease preparedness and response. He was Managing Director for Heath Partners International (August 2015 to June 2017), and then Managing Director, Europe, for DAI Global Health (July 2017 to November 2018).
Previously, he was the Deputy National Programme Manager for the Women for Health Nigeria programme, which is addressing the shortage of female health workers in rural parts of Northern Nigeria.
Rodion was also the Deputy National Programme Manager for Partnership for Reviving Routine Immunization in Northern Nigeria, Maternal Newborn and Child Health Initiative and the Team Leader for the Hospital Reform component of the Reducing Child Morbidity and Strengthening Health Care Systems Programme in Malawi. Rodion established and managed Health Partners Southern Africa, a health consulting organisation providing advisory services in human resources for health, planning, and management. He facilitated the rationalisation of hospital and district health services in South Africa between 1995 and 2002 by playing a key role in developing and implementing national affordability guidelines for staffing of health services to improve equity and efficiency. Prior to this he was a senior civil servant in the Ministry of Health pre and post-independence in Namibia.
Diploma, occupational health, University of Witwatersrand, South Africa
Diploma, health services management, University of Witwatersrand, South Africa
Diploma, public health, University of Witwatersrand, South Africa
Diploma, tropical medicine and hygiene, University of Witwatersrand, South Africa
MB ChB., medicine, University of Cape Town, South Africa
x
RELATED CONTENT:
Nicole DeCastro began her career in humanitarian and disaster response working with the U.S. Agency for International Development to address crises including Ebola in West Africa and the humanitarian emergency in Syria.
Read More