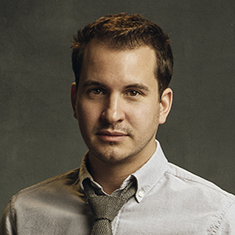 Robert Salerno a global health and development practitioner with 15 years of experience working on complex development projects for a variety of donor and private sector clients. A Technical Manager of DAI Global Health, Robert currently serves as the manager of technical integration with the Preparedness and Response (P&R) project. On the P&R team, Robert leads the design and implementation of technical strategies, measurement and evaluation, as well as research and learning. In his decade at DAI, he has provided technical assistance and management support to more than a dozen of DAI's health and economic growth projects, focusing on strategy development; measurement, evaluation, and analysis issues; policy formulation and development; and data use for decision-making.
Prior to his secondment to P&R, he served as global practice specialist in DAI's Technical Services division, where he provided technical support and subject matter expertise to the environment and health portfolio. He also served as a technical advisor for the Jordan Competitiveness Program while leading the design and implementation of several program evaluations. Robert served as technical manager for the Urban Gardens Program for HIV-Affected Women and Children (UGP) in Ethiopia, and from 2009 to 2010, and as the technical officer on the RESPOND program, designing program implementation strategies. Robert has performed assignments in more than 20 countries across Southeast Asia, East and Central Africa, the Middle East, and Latin America but found his love for international development serving as a Peace Corps Volunteer in the Fiji Islands.
B.A., psychology, Providence College
M.Sc., global health and population medicine, University of California, San Francisco School of Medicine
x
RELATED CONTENT:
Elodie Brandamir has more than 15 years of experience managing public health programs in challenging environments.
Read More