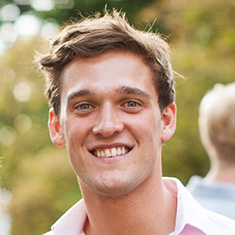 Richard Heap is a Senior Consultant for Climate at DAI. Since joining DAI in 2017, Richard has been involved in some of our most high-profile programs in the climate and energy sector, most recently acting as Senior Project Manager on the U.K Foreign, Commonwealth & Development Office Nepal Renewable Energy Programme (NREP). Prior to working in the Climate Business, Richard was a Senior Consultant in DAI's U.K. Resilience portfolio, overseeing the implementation of climate projects under the U.K's Resilience and Response to Crises framework.
Richard has strong experience working with multilateral and U.K. bilateral donors across climate policy and knowledge management. Prior to joining DAI, Richard worked at the United Nations Environment Programme. Based at UNEP's Regional Office for West Asia in Bahrain, he led a research study on the climate change-conflict-displacement nexus.
B.Sc., environmental science, University of East Anglia
M.Sc., disasters, adaptation, and development, King's College London
x
RELATED CONTENT:
Sofia Martinez is a Principal in the Climate unit, where she focuses on strengthening DAI's corporate responses and leadership, supporting existing projects and pipelines, and identifying future areas and opportunities.
Read More