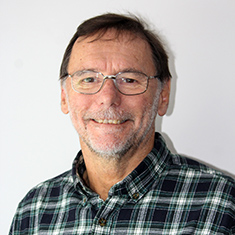 Dr. Richard Brough is an expert in institutional development, health systems strengthening, strategic planning, resource generation, and monitoring and evaluation. He has strengthened organizations to deliver better health outcomes in Fiji, India, Indonesia, the Philippines, and Uganda, whether working with governments or with nongovernmental organizations.
Most recently, he was Executive Director of the Infectious Disease Institute in Uganda, where he has a residency. His considerable health sector consultancy experience reflects his valued expertise on a range of issues, including private sector engagement in maternal and newborn health and the governance of antimicrobial resistance control. He is passionate about developing trusted, sustainable health institutions in low- and middle-income settings—particularly in Africa.
Ph.D., operational research, University of Warwick
Fellow, Faculty of Public Health, Royal College of Physicians, London.
x
RELATED CONTENT:
Lara Brock has more than 15 years of experience in global health and development projects across Asia and Africa.
Read More