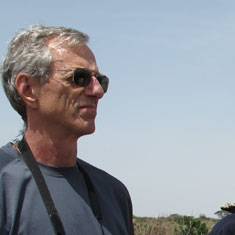 Early in his career Rich Magnani joined Experience Inc., an agribusiness consultancy focusing on new venture analyses, export market development, and policy analysis. Initially, Rich was barely involved in the firm's donor-based business, but that changed dramatically on a four-month assignment in Indonesia for an Asian Development Bank-funded palm oil development project. Helping palm plantation smallholders resulted in a significant change for Rich and he became invested in applying his experience to international development. The transition continued when DAI acquired Experience, Inc. in 1992.
"I saw that my commercial consulting background that emphasized financial results was of great value in designing activities that could make development projects sustainable." – Rich Magnani after his first international development assignment — Rich Magnani
Since then, Rich has served as resident adviser on four U.S. Agency for International Development-funded projects for DAI, agribusiness development in Indonesia, policy reform in Egypt, agriculture rehabilitation in Iraq, and now leads a agriculture value chain project in Afghanistan.
M.S., agriculture economics, University of Minnesota
B.S., economics, University of Iowa
x
RELATED CONTENT:
Donal Cotter has more than more than 23 years of experience in the fields of finance and economic growth, including 15 years of experience in international development. He has held management roles on five major donor-funded economic growth initiatives in transitioning economies.
Read More