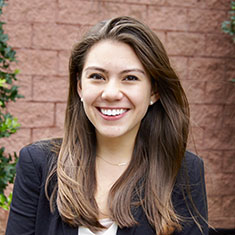 Rebecca Homan supports product development, technical delivery, and new business efforts for the Supplier Registration Portal (SRP), the Sustainable Business Group's software tool. The SRP is a market linkages system that connects local suppliers with international buyers with the goal of increasing the local content utilized by the international private sector. Rebecca has also supported key operational and financial functions of the unit including maintaining the unit's knowledge record management system, marketing materials, and facilitating financial transactions.
Prior to joining DAI, Rebecca provided monitoring and evaluation support to Vital Voices Global Partnership, a nonprofit that invests in women leaders who create economic opportunities for their communities. Rebecca has also worked for small environmental nonprofits and international governmental organizations such as the Rwanda Development Board.
B.S., environmental studies, B.A., international relations, University of Southern California
x
RELATED CONTENT:
Andrew Giganti joined DAI's Sustainable Business Group as the Assistant for its Finance and Operations team.
Read More