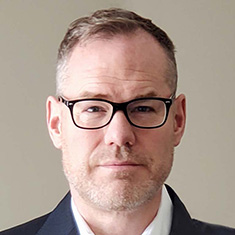 Ray Short is an international development professional with expertise in the application of innovative information and communications technologies supporting social, economic, and political development. He has served as Chief of Party and Resident Program Director for several leading international organizations in the Middle East, South Asia, and Southern and Central Africa, including for the National Democratic Institute and the Institute for War and Peace Reporting.
Ray previously led long-term projects as Chief of Party for the U.S. Agency for International Development (USAID) with both NetHope, Inc. and Counterpart International. Ray has led complex portfolios spanning multiple countries and has built partnerships with both public and private sector stakeholders, aimed at improving information and technology access for civil society organizations, refugees and internally displaced populations, media outlets, governments, and activists. He received USAID's prestigious Development 2.0 Challenge Award for the development of the United Nations' Children's Fund open-source system for child nutrition surveillance in Southern Africa.
M.A., international economic and political development, Columbia University
B.A., communications technologies, Indiana University
x
RELATED CONTENT:
Trevor's eclectic professional background encompasses technology, electro-mechanical engineering, software development, data analytics, and musical performance.
Read More