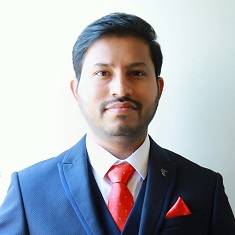 Ranjith Poola is an analyst with DAI's Sustainable Business Group, where he provides technical and data analysis support. He has a passion for using data science to reveal relationships and discover patterns to inform business decision making.
Ranjith specializes in data analysis and statistical modelling; he brings a background in customer analytics for the retail, pharmaceutical, and banking domains. Ranjith's experience also includes interacting with clients to understand their challenges and provide solutions that improve business.
Before joining DAI, Ranjith worked with Equifax Analytics as a business analyst with the advanced analytics team. At Equifax—a global data, analytics, and technology company—he contributed to portfolios such as retail banking, credit cards, and loans. Ranjith has also worked with global healthcare company Novartis as a data analyst.
M.Sc., applied statistics, Osmania University
B.Sc., mathematics, statistics, and computers, Osmania University
x
RELATED CONTENT:
Neil Browning leads quantitative and qualitative economic studies in emerging and frontier markets, and specializes in data collection and econometric analysis in challenging environments; and the development of business plans, policies and national strategies to maximize economic growth.
Read More