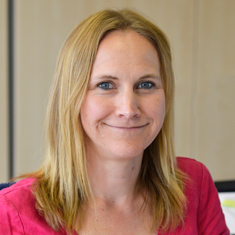 Polly Gillingam joined DAI in 2000 and has 25 years of experience in the international development sector. She has worked across multiple geographies (Asia, Latin America, and Sub-Saharan Africa) as well as at all stages of the programme cycle (supporting design, policy development, competitive tendering, startup, technical and operational delivery, and evaluations). While the majority of her work has been with the U.K. Government, she has also worked on programmes funded by the World Bank, DANIDA, the Dutch Government, and the United Nations Development Programme. Polly's main technical area of interest is in livelihoods and natural resource management—particularly the governance and political economy of critical resources such as water, a topic which her Ph.D. and her early experience focused on.
As Director of New Business, Polly is responsible for DAI's pipeline of work with the U.K. Government and other donors such as the World Bank, ensuring that we prepare bids that will deliver sustainable and equitable results for poor people. In this role, she brings more than 20 years of experience in preparing competitive tenders.
Ph.D. and B.A., geography, University of Cambridge
x
RELATED CONTENT:
In her role as Business Development Director for the Asia Region, Skye Perske is focused on ensuring strong links between business development and project management.
Read More