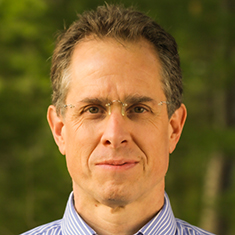 Paul Violette manages DAI's Sustainable Cities practice, which collaborates with cities and peri-urban communities to reduce waste and environmental pollution, transition to renewables, improve service delivery, boost inclusive and equitable economic growth, and strengthen governance and resilience. Paul has more than 20 years of experience implementing environment projects spanning 40 countries, with an emphasis on climate change, clean energy, sustainable infrastructure, and water security, sanitation, and hygiene (WSSH).
Before joining DAI, he served as Vice President of Environment & Infrastructure for DT Global (formerly AECOM International Development). Previously, as DT Global's Director of Climate Change, Energy and Environment, he built a climate change portfolio by providing technical leadership and managing a global team implementing innovative U.S. Agency for International Development (USAID) projects such as Adapt Asia-Pacific, PARA-Agua, Philippines Be Secure, and Pacific Climate Ready.
Paul is an experienced project leader in his own right. In addition to overseeing the USAID Global Climate Change Adaptation and Infrastructure Knowledge Management Support Task Order, he has led multiple USAID field assignments, including serving as Chief of Party for the seven-year Environmental Cooperation-Asia project that operated in eight Asian countries and increased access to improved urban WASH services for 1.6 million people.
J.D., environmental law, University of Connecticut School of Law
M.S., geophysics, Colorado School of Mines
B.S., physics, Cornell University
x
RELATED CONTENT:
Liz Jordan is a senior water security, sanitation, and hygiene (WSSH) expert, with 10 years of experience working in Africa, Asia, and Latin America, with a particular focus on applying research and learning to WSSH programs.
Read More