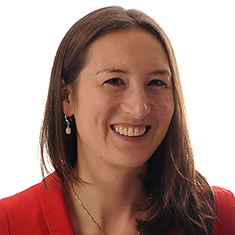 Patricia Sturgess has a unique background that combines more than 15 years of experience in the private, public, and voluntary sectors, with expertise in international relations, conflict and security, political analysis, livelihoods, and aid management. With a long-standing interest in international and community development, she has volunteered in Ecuador, Peru, and Guatemala with Global Vision International and interned with the U.K. Foreign and Commonwealth Office (FCO) in Bolivia. Having joined the DAI (formerly HTSPE) Business Development team in 2012, Patricia is now Principal Consultant within the Technical Services team in DAI's Europe office, focusing on governance issues. During her tenure with DAI, she has been involved in multiple aspects of proposal development for donor-funded projects, from technical content to commercial offers. Her current business development efforts centre on the FCO's Conflict, Stability and Security Fund, benefitting from her seven years of experience as a government analyst where she developed expertise in Middle Eastern affairs and conflict analysis. Patricia has successfully completed a range of consultancy assignments for the U.K. Department for International Development (DFID) and the World Bank. An accomplished writer, Patricia has authored numerous reports, learning guides and promotional materials. She wrote early drafts of the strategic business case for DFID's Land Investment for Transformation Programme in Ethiopia.
B.A. Hons, Hispanic studies, University of Liverpool
M.Sc, development management, University of Birmingham
x
RELATED CONTENT:
Willet Weeks has four decades of experience in Africa, mostly in conflict and postconflict zones. He is especially knowledgeable about the cultures and the political and social dynamics of the Great Lakes region.
Read More