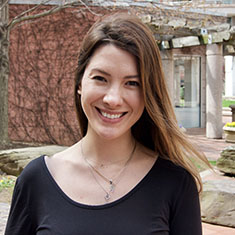 After completing her master's degree in Business Administration in the United States, Olga returned to her home country, Turkmenistan, to apply her new skills as a finance and administrative manager in the country's burgeoning oil and gas and construction sectors. Her first jobs were with ConocoPhillips and CIFAL, where she specialized in identifying and analyzing Turkmenistan's local content requirements on infrastructure projects. After learning to successfully navigate the complex landscape of local content regulation, she shifted her efforts to local supply product management, helping to design a new business unit and service offerings around local supply chains.
Olga brings strong analytical skills and sector knowledge to support the build out of sustainability and local content solutions for partners in the extractives industry. She speaks Russian, English, and French.
M.B.A., Webster University

B.A., Management in International Business, Webster University
x
RELATED CONTENT:
Patrick Henry is a principle advisor and the project director of the Centre for Local Business Development in Guyana.
Read More