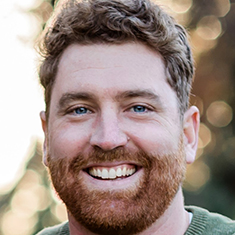 Noah Flessel has more than 13 years of technical and managerial experience on project strategy, implementation, and assessments for donor-funded programs focusing on stabilization in post-conflict and political transition environments, integrating countering violent extremism (CVE), civil society capacity building, local governance, political economy analysis (PEA), and social cohesion. He has significant experience in working in fast-paced, dynamic operating environments having led the U.S. Agency for International Development's Office of Transition Initiative (OTI) field offices for programs in Kenya, Lebanon, and Libya.
Noah brings an in-depth, cross-cutting perspective, from designing and implementing approaches for governance, CVE, and civil society strengthening programs in Cambodia, Indonesia, Kosovo, Laos, Niger, Nigeria, Tanzania, and Rwanda. Noah has led cyclical processes of assessment, strategic planning, technical programming, and applied learning at the nexus of political and security conditions. He has conducted multiple PEAs while integrating conflict analysis and produced stand-alone conflict assessment reports. An experienced researcher, he has carried out dedicated research on localized dynamics of recruitment by extremist groups of out-of-school youth to improve CVE relevance of youth workforce programming.
At DAI, Noah leads technical collaborations and thought leadership for programming related to conflict prevention, stabilization, peacebuilding, (P/CVE), post-conflict governance, social cohesion, migration, youth engagement, women's empowerment, and other related topics.
B.S., political science, Kenyon College
x
RELATED CONTENT:
Vishalini Lawrence is Senior Principal Global Practice Lead for the Resilience and Inclusion practice. She has 15 years of experience leading peacebuilding, stabilization, and governance programs in Kenya, Malaysia, and Somalia.
Read More