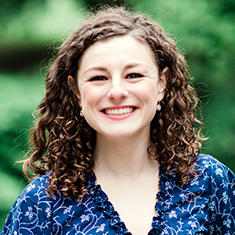 Nicole DeCastro began her career in humanitarian and disaster response working with the U.S. Agency for International Development to address crises including Ebola in West Africa and the humanitarian emergency in Syria. The issue of access to quality healthcare in both settings drew her into the field of global health. Nicole's interests focus on health systems strengthening, health security, and pandemic preparedness.
Prior to joining DAI, Nicole supported projects with Plan International in areas around health systems strengthening, WASH social and behavior change communication, women's empowerment, and disaster risk reduction. Her work prioritized engaging communities at the local level and adapting program activities to the populations' ever-changing needs. Nicole also focused her graduate coursework on epidemiology, health systems, and health security.
Master's degree, public health, Johns Hopkins Bloomberg School of Public Health
x
RELATED CONTENT:
Kirsten Weeks has more than 17 years of experience in designing, implementing, and managing donor-funded global health projects.
Read More