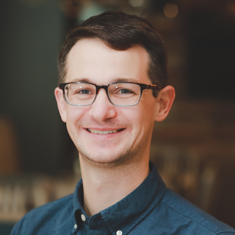 Neil Browning helps clients meet their technical and policy goals as they engage with complex dynamics and myriad stakeholders, global to local. He is a lead analyst and project manager specializing in policy analysis, quantitative and qualitative economic assessment and implementing technical solutions in emerging and frontier markets. Neil has worked with local and multinational firms, trade associations, and national governments.
Neil's areas of technical expertise include national and subnational market assessment, supply chain analysis, econometrics, statistical modeling, local content policy development, and SME competitiveness. In addition to project management and analytics, Neil is also a product developer for SBG's proprietary econometric analysis software and study process. Neil has global experience consulting on major capital projects in the energy industry and has experience in ecotourism, logistics, and mobile application development. He has field experience in Mozambique, Malawi, Northern Canada, and Papua New Guinea, and has managed remote projects in Guyana, Jamaica, Kyrgyzstan, Tajikistan, Thailand, and the United States.
Prior to joining DAI, Neil Browning supported Malawian entrepreneurs as a Peace Corps Malawi Volunteer and worked with the United Nations Development Program in Geneva on its public-private partnership with Deutsche Post DHL.
M.P.P., Duke University
B.A., international development, University of Oregon
P.M.P., Project Management Institute
x
RELATED CONTENT:
Ellen Haile has a background in Applied Economics and currently supports the Sustainable Business Group as an Associate Analyst.
Read More