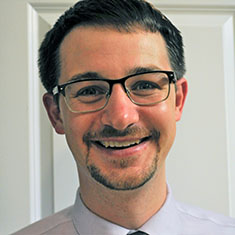 Prior to joining DAI, Neil Browning supported Malawian entrepreneurs as a Peace Corps Malawi Volunteer, worked at the United Nations Development Program in Geneva on its public-private partnership with DHL, and as a consultant for RTI International for a mobile phone-based labor market information project.
With DAI's Sustainable Business Group (SBG), Neil leads quantitative and qualitative economic studies in emerging and frontier markets, and specializes in data collection and econometric analysis in challenging environments; and the development of business plans, policies and national strategies to maximize economic growth. He has conducted national and province-level, survey-based competitiveness assessments in Sub-Saharan Africa, Oceania, and North America. Neil is also a key product developer for SBG's proprietary econometric analysis software and study process.
M.P.P., Duke University
B.A., international development, University of Oregon
x
RELATED CONTENT:
Tate Crowards is an Associate Analyst with the Sustainable Business Group (SBG) with a background in research synthesis and both qualitative and quantitative analysis.
Read More