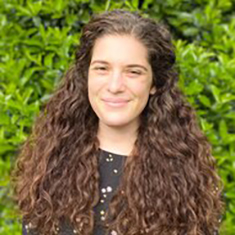 Nancy Haugh is a Digital Associate at DAI's Center for Digital Acceleration. Nancy brings technical experience in misinformation, disinformation, gender analysis, dialogue facilitation, LGBTQ human rights, and countering violent extremism to their work supporting research and business development for digital projects. Previously, Nancy worked as a Business Development Associate for the International Development team at Vysnova Partners Inc., as a Graduate and Research Assistant for American University's School of International Service, and as an intern for both the Center for Democracy in the Americas and Human Rights First. Nancy has conducted research on how disinformation and misinformation shape peacebuilding processes and human rights realization; on the technologization of the U.S.-Mexico border; on politicized homophobia in Eastern Europe and Central America; and on the role of large tech companies in global peacebuilding and peacemaking.
M.A., international peace and conflict resolution, American University
B.A., international affairs: Latin American studies, James Madison University
B.A., Spanish, James Madison University
x
RELATED CONTENT:
Miriam Stankovich has rich research experience in leading complex projects in data protection and governance, intellectual property and technology law, regulatory impact assessment of emerging technologies (AI, Blockchain, IoT, Virtual/Augmented Reality, and 3D Printing), and technology transfer.
Read More