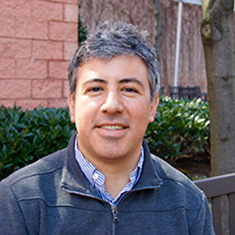 Nabil Chemaly is a senior water, sanitation, and hygiene (WASH) development expert with more than 15 years of experience working in Africa and the Middle East. He brings proven hands-on expertise in design, implementation, and management of water utility management and WASH service delivery projects. At DAI, he works on the design of projects in the water, sanitation, and hygiene fields, and provides technical backstopping to ongoing WASH projects funded by the U.S. Agency for International Development and other donors. He contributes to ongoing efforts to maintain and build DAI's position as a leading provider of water, sanitation, and hygiene technical assistance with particular emphasis on institutional, commercial, and sustainable aspects of service delivery.
M.A., agricultural economics, Université de Montpellier I, France
x
RELATED CONTENT:
Thomas Erdmann specializes in natural resources management. A trained forester, he offers expertise in community forestry, agroforesty, ecoregional or landscape-scale conservation and development, conservation forestry, and land use planning.
Read More