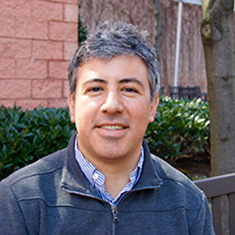 Nabil Chemaly is a senior water security, sanitation, and hygiene (WSSH) development expert with more than 15 years designing and implementing donor-funded projects in more than 10 countries in Africa and the Middle East, with a particular focus on water utility management, sector governance, and regulation. At DAI, Nabil works on the design and backstopping of WSSH programs funded by the U.S. Agency for International Development and other donors. He contributes to ongoing efforts to maintain and build DAI's position as a leading provider of WSSH technical assistance with particular emphasis on institutional, commercial, and sustainable aspects of service delivery.
Prior to joining DAI's home office, Nabil held senior project management positions with the German Agency for International Cooperation in Burundi and Lebanon where he provided technical advisory services to policymakers in the water, sanitation, and public health sectors to improve service delivery in rural and urban areas. Earlier in his career, Nabil was program manager of the Lebanon Water Policy Program.
Fluent in Arabic and French.
M.A., agricultural economics, Université de Montpellier I, France
x
RELATED CONTENT:
Darren Saywell has 25 years of experience in practice, research, and policy development in water security, sanitation, and hygiene (WSSH), with a particular focus on solutions in urban environments.
Read More