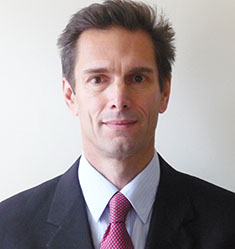 Michael Warner is one of the world's leading authorities on local content in the context of the oil and gas, mining, and infrastructure sectors. He was previously the Managing Director of Local Content Solutions Ltd. (LCS), an advisory and training company providing services to operators, regulators, and international suppliers on local content policy, regulation, strategy, local market gap analysis, tender procedures, and performance reporting metrics. LCS was acquired by DAI in 2017.
As the founder and lead trainer of the formally accredited and highly successful LCS Local Content Master Class, Michael has trained more than 400 professionals in local content, and he is the architect of LCS Reports, the widely used online local content reporting tool.
Michael has 30 years of experience aligning businesses and company performance with the economic, social, and environmental policies and priorities of host countries. He has worked in more than 30 countries in Africa, Europe, Latin America, the Middle East, and Southeast Asia.
Immediately before founding LCS in 2010, Michael served as Local Content and Supply Chain Sustainability Manager for the BG Group (British Gas). He drafted and executed BG's policy and performance standards on local content to ensure that BG's expenditure on goods and services supports employment and supplier development in the host country. He also oversaw the local content reporting system and designed and rolled out risk-based procedures for supply chain sustainability.
Between 1998 and 2001, Michael was Co-ordinator of the Oil, Gas and Mining Secretariat for a World Bank programme called Business Partners for Development. Before and after this secondment, he spent eight years with the Overseas Development Institute (ODI), in part as Director of the Business and Development Programme, where he managed projects on local content and inclusive business in the oil, gas, mining, agriculture, infrastructure, and ICT sectors. At ODI, in collaboration with the International Business Leaders Forum, he co-founded the successful Partnership Brokers Accreditation Scheme (PBAS), which continues to this day.
A regular media commentator on business and international development issues, Michael has written more than 100 papers, reports, and books on business and economic development, including Local Content in Procurement: Creating Local Jobs and Competitive Domestic Industries in Supply Chains, published by Greenleaf.
Ph.D., strategic environmental and socioeconomic impact assessment, Imperial College, University of London
B.Sc., geography, focus on international development and environmental management, University of Birmingham
Certified facilitator of multiparty consensus-building and dispute mediation, Environment Council
Accredited broker of cross-sector partnerships for sustainable development, PBAS
x
RELATED CONTENT:
Christina Aguila focuses on corporate social investment projects for DAI's Sustainable Business Group and provides project management, business development, and technical support for market and supplier analysis.
Read More