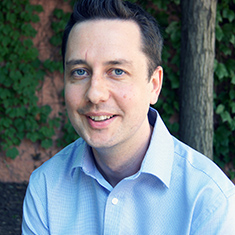 Matthew Roberts leads the U.K. office's Managing for Development Results (MfDR) initiative, which aims to bring together and utilise results data from all of DAI's projects, regardless of donor, country, or sector, and allow the company to take stock of, learn from and communicate its achievements. This role includes supporting colleagues in implementing best practices in monitoring, evaluation, and learning (MEL) and Value for Money. He was previously based in Ethiopia, where he was the Monitoring and Evaluation Manager for the Land Investment for Transformation (LIFT) project, as well as acting as DAI's in-country General Manager.
Matthew also has extensive experience setting up and managing rapid-response framework contracts for the Foreign, Commonwealth & Development Office (FCDO) and the European Union (EU). He is currently DAI's Consortium Manager for EACDS Lot B, which provides rapid, high-quality technical assistance to FCDO, other U.K. Government departments, and donors by providing technical expertise to strengthen resilience and response to crises via a rapid-response call-down agreement. Since joining the company in 2005, his work has included: managing the CEIL PEAKS/Evidence on Demand framework, an international development information hub which provided access to high-quality expertise in climate and environment, infrastructure, and livelihoods; managing the Livelihoods Resource Centre, a programme of support services for FCDO staff; and three years as a Project Manager in DAI's EC Frameworks team.
M.A., advanced international studies, Diplomatische Akademie, Vienna
Diploma, international studies, John Hopkins University School for Advanced International Studies, Bologna
M.A. (Hons), Italian with European history, University of Edinburgh
x
RELATED CONTENT:
Ruth Sparrey is Director of Managing for Development Results in our U.K. office.
Read More