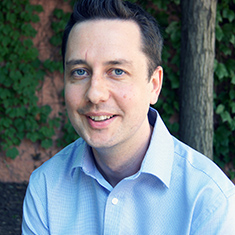 Matthew Roberts leads the U.K. office's Programme Resources team, which oversees the systems, processes, and resources that DAI uses to efficiently deliver its portfolio of U.K. Government-funded projects. He connects and coordinates project support services and cultivates and leads on project compliance with internal systems, processes, and client requirements, instilling an active culture of knowledge development across DAI's Delivery Unit.
Matthew previously led on monitoring, evaluation, and learning (MEL) and Value for Money. Prior to this, he was based for several years in Ethiopia, where he was the Monitoring and Evaluation Manager for the Foreign, Commonwealth & Development Office (FCDO)-funded Land Investment for Transformation (LIFT) project, as well as acting as DAI's in-country General Manager.
Matthew also has extensive experience in setting up and managing rapid-response framework contracts for the FCDO and the European Union (EU). He is currently DAI's Consortium Manager for EACDS Lot B, which provides high-quality technical assistance to FCDO and other U.K. Government departments by providing technical expertise to strengthen resilience and response to crises via a rapid-response call-down agreement.
Since joining the company in 2005, his work has included: managing the CEIL PEAKS/Evidence on Demand framework, an international development information hub that provided access to high-quality expertise in climate and environment, infrastructure, and livelihoods; managing the Livelihoods Resource Centre, a program of support services for FCDO staff; managing a rapid-response facility to vaccinate animals in the event of an outbreak of Foot and Mouth Disease in the United Kingdom; and three years as a Project Manager in DAI's European Commision Frameworks team.
M.A., advanced international studies, Diplomatische Akademie, Vienna
Diploma, international studies, John Hopkins University School for Advanced International Studies, Bologna
M.A. (Hons), Italian with European history, University of Edinburgh
x
RELATED CONTENT:
Kristi Ragan leads Africa Trade and Investment (ATI) program, which boosts trade, increases investment, and supports healthy business climates across the African continent.
Read More