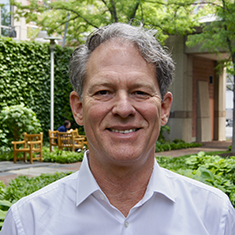 Mark Walter is an international development lawyer specializing in the business-enabling environment, commercial dispute resolution, trade policy reform and assessment, and drafting and implementation of commercial law.
Prior to joining DAI, Mark was Singapore Director for the U.S.-Asia-Pacific Economic Cooperation (APEC) Technical Assistance to Advance Regional Integration Project, leading legal and regulatory reform work across the region, and to help develop policy priorities for upcoming APEC hosts, Papua New Guinea, Chile, and Malaysia. Prior to joining the APEC program, Mark was Managing Director for Nathan Associates' Legal and Regulatory Practice in Washington, D.C., where he directed U.S. Agency for International Development (USAID) reform programs.
Previously, Mark was Chief of Party on the USAID-funded Doha Project for World Trade Organization Accession in Ethiopia, and on its redesigned successor project, the Ethiopia WTO Accession Plus Program from 2006 and 2008. From 2008 to 2011, he led the business-enabling environment component of a USAID private sector development program in Kosovo. He has also served as Assistant Director for the Center for International Legal Education at the University of Pittsburgh, Adjunct Professor of Law, and as an international legal consultant. He has worked with trade law reform, lectured, and developed commercial law and legal education reform programs in more than 20 countries across Africa, Asia, and Eastern Europe.
B.A., English writing, University of Pittsburgh
M.S., journalism, Virginia Commonwealth University
J.D., law, University of Pittsburgh
x
RELATED CONTENT:
Don Humpal has worked for more than 30 years on agricultural production, postharvest handling and storage, marketing, and food safety programs, primarily in Africa as well as in Eastern Europe, the Caribbean, and Middle East.
Read More