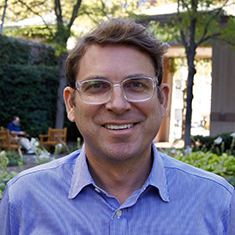 Mark Higgins is a biodiversity conservation and international development expert with more than 20 years of experience designing and implementing projects for donors, conservation organizations, and research institutions. He previously worked for the U.S. Agency for International Development (USAID)'s Bureau for Latin American and the Caribbean (LAC) and Global Development Lab, where he helped develop the Agency-awarded Amazon Strategy and country strategies for Guatemala, Honduras, and Peru. Most recently, he has served as senior staff at the USAID BRIDGE and Measuring Impact biodiversity projects, where he has been responsible for implementing USAID programs to improve biodiversity programming and integration throughout the USAID portfolio. The result of this work has been Agency guidance and technical assistance for program design, implementation, and adaptive management in both the field and in Washington, D.C.
Before moving to Washington, Mark spent 15 years developing and implementing conservation and research projects in Central and South America with the Carnegie Institution for Science, Duke University, and the Smithsonian Institution. During this work, he mapped biodiversity and biomass across central and south America for the purposes of conservation planning, including co-authorship of the first full-country carbon map for Peru.
At DAI, he serves as a Principal Development Specialist with the USAID BRIDGE project where he is the lead for integrated program design and implementation.
Research Fellow, Carnegie Institution for Science, Stanford
Ph.D, tropical ecology, Duke University
M.S., conservation ecology and sustainable development, University of Georgia
B.A., molecular biology, Princeton University
x
RELATED CONTENT:
Nabil Chemaly is a senior water, sanitation, and hygiene (WASH) development expert with more than 15 years designing and implementing donor-funded projects in more than 10 countries in Africa and the Middle East, with a particular focus on water utility management, sector governance, and regulation.
Read More