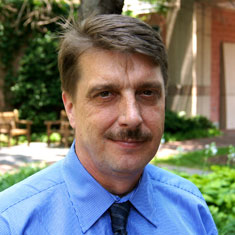 Louis O'Brien is a senior water supply, sanitation, and hygiene (WASH) expert who has more than 25 years of experience designing, managing, and providing technical direction to development programs in Asia, Africa, and the Middle East. He has managed more than $250 million in contracts and grants from clients including the U.S. Agency for International Development, the World Bank, the United Nations, other bilateral donors, and private foundations. Since 2011, Louis has been DAI's Chief of Party for USAID's Indonesia Urban Water, Sanitation, and Hygiene (IUWASH) project and its follow-on, IUWASH PLUS. Under these programs, he manages more than 160 staff across Indonesia in the implementation of this complex and multifaceted project which contributes substantially to the nation's safe water and sanitation targets.
Throughout his career, Louis has proven himself an effective leader, able to develop a holistic vision for his teams, build capacity of staff and counterparts, and navigate complex configurations of stakeholders and institutions—key to successful program implementation. Louis also brings to IUWASH PLUS an in-depth understanding of WASH issues globally and in Indonesia, established relationships with Indonesian Government and other project stakeholders, and a demonstrated ability to meet client expectations for high-quality performance and results.
M.A., architecture and urban planning, University of California, Los Angeles

B.A., economics and political science, University of Nebraska at Lincoln
x
RELATED CONTENT:
Cathy Shaw is a Principal Project Manager at DAI Europe, having joined the company in 2001. Formerly a researcher in economic development in transition countries, Cathy has worked on long-term programmes in Nigeria and Russia, eastern Europe and central Asia.
Read More